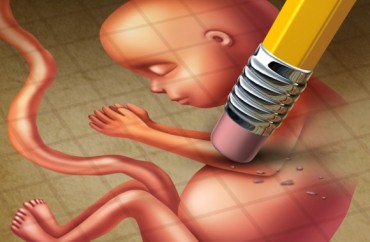 Transferable credits, in theory
Oklahoma Wesleyan University's Everett Piper became a hero to some when he responded to last fall's campus protests by stating OKWU was "not a daycare" that would "give you exactly what you want."
Now the university president is taking aim at another popular cause among academics: abortion rights.
OKWU is launching an "applied bioethics" certificate program this July that will train students in pro-life activism and pregnancy center management. It's a partnership with the Life Training Institute and Care Net.
The "applied" focus is what separates OKWU's program from other Christian schools with bioethics programs, such as Trinity Evangelical Divinity School and Cedarville University.
OKWU is also studying the "feasibility" of expanding the program into a full-blown bachelor's degree that prepares students for "vocational work in pro-life apologetics, political consulting, or for an executive role" in pregnancy help centers and medical clinics, according to the program website.
Piper justified the program by citing the Wesleyan Church's "explicitly and unequivocally pro-life" position. "We humbly acknowledge that God defines life and that men do not," he said in an email provided by Media Relations Coordinator Megan England.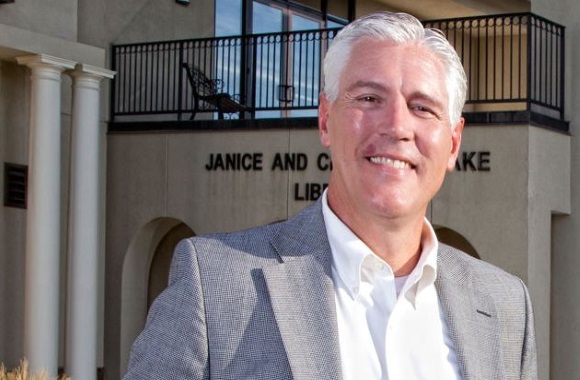 Making a case for life 'in one minute or less'
While OKWU says applied-bioethics credits earned by students will be transferable, it's still working out the details because the program is "in the very early stages," England told The College Fix.
It ran a pilot session last summer after "a group of highly-respected pro-life voices put the curriculum together and began looking for a university to take the idea and run with it," she added.
One of those voices was Scott Klusendorf, founder and president of the Life Training Institute.
MORE: Dr. Everett Piper warns 'propaganda, power now reign' on campus
If Christian students want to simply keep their faith through college but not make a larger cultural impact, "then we are in trouble," Klusendorf told The Fix in a phone interview.
Students "need to be able to make a case for the pro-life view in one minute or less if necessary," he said: "There is no major out there anywhere that is teaching people to do this."
Klusendorf teaches an ethics and abortion course that examines "the toughest critics of the pro-life view, the academic critics," and equips students to answer their objections, he said.
Credits from his course will be transferable as philosophy while those from another instructor, Speaker for Life founder Marc Newman, will count as speech credits, Klusendorf said: "Virtually any institution could look at the syllabus and say that it qualifies for another area of study."
Most of the students in last year's pilot session took the courses "for their careers" as pregnancy center directors, Klusendorf said. Just one student, from Houston Baptist University, has chosen to receive credit for taking a pilot course.
"Our goal is to train up powerful advocates for the unborn and center and clinic directors who can persuasively mount a case for their work, raise financial, volunteer, and prayer support, and be of service to area churches, civic groups, and schools," Newman, whose organization trains pro-life advocates in public-speaking spills, told The Fix.
MORE: Meet the campus leaders who've stood up to bullies and special snowflakes
He said the 14 students in last summer's pilot ranged in age from 17 to 60 years old.
"Within weeks of the completion of the summer session we had reports of students using their newfound skills to conduct training sessions, raise support for their organizations, and successfully speak in churches, schools, and civic organizations," said Newman.
This summer there are four courses being offered; Klusendorf estimated they would draw 14 to 20 students. "We knew the first three to four years we would be running a pilot program and we would be getting word out about it. We are right where we want to be right now."
OKWU did not clarify if any students have attempted to transfer credits from the pilot courses offered last year, or how easily the credits can be transferred.
"But the courses are incredibly rigorous, and as a former department chair who has had to evaluate requests for course equivalency, I have little doubt that the courses will transfer," said Newman.
Teaching students 'in ways that are more than abstract'
The program will offer two summer tracks.
The first is focused on pro-life training, with an ethics course by Klusendorf and a public speaking course by Newman. He told The Fix his course "covers audience analysis, the psychology of attitude change, a variety of persuasion models, organizational structure, delivery, image management, and how to manage presentation anxiety."
The second track covers "ministry essentials" – pregnancy care – with a "foundation of life" training course by John Ensor, president of PassionLife, and a non-profit organization course taught by Wendel Weaver, assistant dean of OKWU's school of business.
Weaver declined to comment on the program and courses; Ensor did not respond to a request for comment. Care Net declined to comment on the partnership.
MORE: Experts warn that online abortion course could endanger women's health
Media spokeswoman England emphasized that the program's focus is to have "leaders who are prepared to defend and protect the innocent in ways that are more than abstract."
OKWU features testimonials from students who participated in last summer's pilot.
"Applied Bioethics at OKWU is the most important pro-life training you will ever receive," said Jody Ward, student and project manager of Women's Care Center.
Beckie Perez, another student, said she "was challenged and stretched in new ways as I became better equipped to defend the unborn."
"The small, intimate structure of the program allowed for thoughtful discussions with an amazing community of instructors and peers," said Perez.
MORE: Christian college group loses members over same-sex marriage
Like The College Fix on Facebook / Follow us on Twitter
IMAGE: Shutterstock