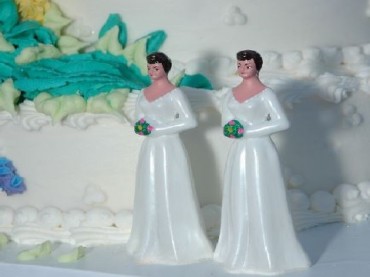 A liberal arts Christian university in Virginia is reconsidering a policy that does not allow faculty to be in homosexual relationships.
On Thursday, Eastern Mennonite University officials sent out campus surveys as it continues its six-month "listening process," which was launched late last year. Campus spokeswoman Andrea Wenger said the university is "bathing the process in prayer."
The private university and seminary in Harrisonburg, Virginia, aims to allow faculty, students and others with an interest in the university to give feedback during this timeframe on why they think the policy should or should not change. In addition to surveys, people may call or email the school.
It remains to be seen what direction the university will go.
"We will formulate a report and most likely make some sort of recommendation," said Loren Swarzendruber, president of Eastern Mennonite University, in an interview with The College Fix. "But we have no sense right now of where it will come out."
When making the decision, Swartzendruber said scripture will be consulted.
"The larger question is how Biblical passages are interpreted," Swartzendruber said. "That's a complex question because different people read the passages differently. We take the Bible seriously, but everybody interprets it differently."
He also stressed that the ongoing process is not a democratic one.
"It's subjective in the sense that we have to gather feedback and weigh it as to how they are connected to the university," he said. "Student and faculty and donors opinions weigh differently than those with no connections to the university."
Eastern Mennonite University is associated with Mennonite Church USA, which Swartzendruber said is also debating some of the same issues as the university.
"These questions are being debated in the church we are a part of, as they are in almost every denomination," he said. "I've been here ten years, and we've had lots of conversations about it."
The Mennonite church's official stance on marriage, found in Confession of Faith in a Mennonite Perspective, reads in part: "We believe that God intends marriage to be a covenant between one man and one woman for life … According to Scripture, right sexual union takes place only within the marriage relationship."
Swartzendruber said that Confession of Faith often changes over time as congregations and institutions wrestle with issues.
"The statement says 'for life,' speaking to questions like divorce and remarriage. We have long permitted divorcees on faculty and as members of the church," he said.
The university would be willing to make a decision contrary to the Mennonite church's official stance because Mennonites are a very community-oriented denomination. Swartzendruber described it as a "confessional church, not a creedal church with a hierarchy that passes down standards."
"We are in a genuine listening period," Swartzendruber said. "That's very consistent with how Mennonites make decisions. Community, not top-down."
Campus group discussions will be held as part of the process. Meeting facilitators will report results of these discussions to the administrators, who will in turn make a report to the board members, who technically make the final decision.
Although the six month period is supposed to be a safe time for homosexual faculty to state their opinions, Swartzendruber said he does not know what would happen to those who came out during the listening period should the policy not be overturned.
"The current policy would indicate they could no longer be employed here," he said. "That's something our board would have to wrestle with."
College Fix contributor Katie England is a student at Colorado State University – Pueblo.
IMAGE: WehoCity/Flickr
Like The College Fix on Facebook / Follow us on Twitter