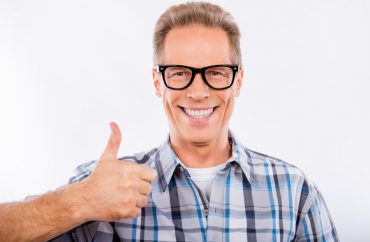 Tennessee Rep. David Kustoff voted for the Republican bill that would repeal and replace Obamacare, known as the American Health Care Act.
A woman allegedly tried to run his car off the road because of that vote. She has been charged with "felony reckless endangerment," the Weakley County Sheriff's Department said in a Facebook post Thursday.
Scary stuff, unless you're a certain communications studies professor at Whitworth University.
James McPherson, a journalism historian and author of The Conservatism Resurgence and the Press, responded to a Daily Beast tweet about the premeditated attack on a sitting congressman by calling it "self defense. #StandYourGround."
@thedailybeast Sounds like a case of self defense. #StandYourGround

— James McPherson (@JimBMcPherson) May 12, 2017
He followed with another tweet asking others if the incident counted as self-defense, again using the #StandYourGround hashtag.
Q: Is attempt to kill GOP Congressman over Obamacare vote self-defense? #StandYourGround https://t.co/Sv0qNH24uK via @TasneemN

— James McPherson (@JimBMcPherson) May 12, 2017
McPherson has taught mass media history and media criticism among other courses, and formerly chaired the faculty promotion and tenure committee at Whitworth, a Christian university affiliated with the socially liberal Presbyterian Church (USA). Before joining Whitworth in 2000, he taught at another Presbyterian school, the women-only Peace College.
In the past he has satirically called for "a group of heavily armed African Americans who would show up at random events to make sure order is being kept," if not a "permanent, heavily armed African American paramilitary force ready to step in wherever the potential for unrest exists."
McPherson's suggested name for this force is "BEAFRAID" (Blacks Exercising Armed, Free, Responsible, American Interventional Defense):
Just think of the places the presence of BEAFRAID could be useful. Some that come immediately to mind: Confederate Flag rallies, NRA meetings, the 2016 Republican National Convention, Rush Limbaugh's next wedding. …

As a white, middle-class, middle-aged American man with great ideas and at least a couple of black friends, I would naturally be an excellent choice. Unfortunately, with a full-time gig as a professional corrupter of young minds, I don't have time to do take this on. But I think Rachel Dolezal might be available.
According to the sheriff's department, Rep. Kustoff and his aide were leaving a "town hall meeting" at the University of Tennessee-Martin when Wendi L. Wright followed them in her car:
Wright placed the occupants in fear of being forced off the roadway. They turned onto Old Troy Road and into a driveway of a person they were familiar with. Wright exited her vehicle and began screaming and striking the windows of their vehicle and at one point reached inside their vehicle. She then stood in front of their vehicle in an attempt to keep them blocked in. … Wright was identified after she posted details of the encounter on Facebook.
Read the sheriff's department post and McPherson's tweets.
Like The College Fix on Facebook / Follow us on Twitter
IMAGE: Roman Samborskyi/Shutterstock