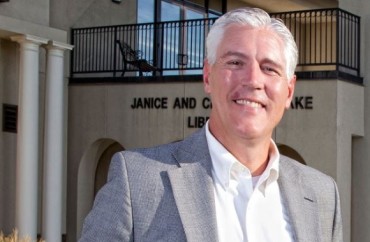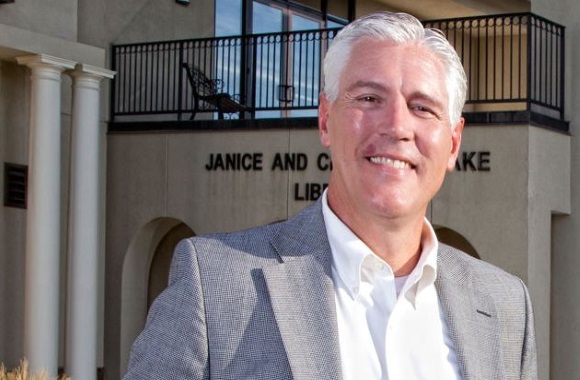 By warping Title IX, regulators show they are 'misogynists'
Everett Piper has a much bigger agenda than simply stopping the federal government from telling his evangelical university how it must investigate rape allegations.
The president of Oklahoma Wesleyan University says he is defending the most basic rights of women against "misogynists" in Washington who deny their fundamental identities.
In a phone interview with The College Fix, Piper framed OKWU's decision to join a lawsuit against the Department of Education's Office for Civil Rights (OCR) – the first college to take that step – as a matter of religious freedom and individual liberty.
"We refuse to water down our morality by being forced to wallow in the mud of Washington's moral confusion," Piper said. "I refuse to be held hostage to the funding of Title IX to compromise our moral identity."
MORE: Everett Piper, truth-bomb dropper
What's at stake: $15 million and its honor code
In the wake of OCR's expanded interpretation of Title IX, schools have been flooded with lawsuits by both students accused of sexual misconduct – who claim due-process and reverse-discrimination violations – and accusing students, who say their complaints were mishandled or marginalized by administrators.
Earlier this week, OKWU joined a lawsuit filed by a former University of Virginia law student against OCR. The suit is sponsored by the Foundation for Individual Rights in Education.
Law student accused of rape sues Department of Education to end 'unlawful' investigations
It seeks to halt the government's enforcement of a low evidence standard in campus rape investigations, based on five-year-old "guidance" in the form of a "Dear Colleague" letter that threatened to revoke federal funding from noncompliant schools.
OKWU is making the same legal argument as the UVA student, that OCR violated the Administrative Procedure Act by not going through notice and comment before applying its regulation.
MORE: Lawmaker sues the feds for exceeding authority in rape rules
"Plaintiff John Doe is among the wounded, and Plaintiff OKWU fears its students may one day be, too," the amended complaint reads.
The school received $15 million in federal funds in fiscal-year 2015 – money that is endangered because OKWU is not using the OCR-mandated "preponderance" evidence standard in sexual-misconduct proceedings, according to the suit.
"OKWU reasonably fears that it is just a matter of time before OCR threatens it with enforcement action," it reads. It wants the freedom to use a higher evidence standard, "clear and convincing," and allow mutual cross-examination between accuser and accused.
Many people are missing a key feature of OCR's guidance letters, Piper told The Fix: the imposition of "campus training seminars on consensual sex," which violate the Christian university's honor code.
Worshipping with new students & their parents is our favorite part of the day. #OKWU20 #WeAreOKWU pic.twitter.com/li6WGpDvhZ

— OK Wesleyan Univ (@OKWUniv) August 13, 2016
The amended lawsuit that includes OKWU as a plaintiff reads: "Consistent with its religious beliefs, engaging in premarital or extramarital sex, or drinking alcohol, is a violation of OKWU's codes of conduct for students, faculty, staff, and administration."
The president also emphasized to The Fix that despite being part of the same litigation, the university is not "aligning itself with any other student at the University of Virginia or otherwise" seeking to defend any student's claim.
Letting campus 'amateurs' hear cases will chill reporting of rape
OKWU is concerned for its students' right to due process and privacy, as well as "the right of an unimpeded assistance from the local police without it being compromised by an ill-informed and untrained committee of peers and faculty," Piper told The Fix.
The president, who won an award for his blunt portrayal of the modern academy as enslaved by "tolerance," repeatedly called such federally mandated campus hearing panels "amateurs" that get in the way of the legal process.
MORE: Student sues the feds to overturn Title IX rape rules
Contrary to assertions that female students would rather report rape allegations to campus authorities than law enforcement, Piper said the federally mandated "kangaroo court" is actually worse for women "because it takes her privacy away."
The OCR mandate will "have a chilling effect" on a student's willingness to report being violated "because she knows that now the DOE and the OCR require this kangaroo court to be convened on all campuses that's comprised of peers, faculty, and staff who do not have any legal training."
The government is mandating this process "under the opuses of being pro-women," Piper said.
"How in the world is it pro-women to take her privacy away, to take her due process rights away, to take the rights of her to exclusively go to the local police without any other committee compromising the work of law enforcement in adjudicating and investigating a criminal offense?"
Won't accept 'this government dumbed-down definition of a female'
The new view of Title IX as encompassing a student's gender identity is a "pretext to take academic freedom away, intellectual liberty away, to impose their misguided social agenda on all colleges and universities," Piper said.
"A law that was established to give women equal access to the athletic field is now being used to tell me that I can't protect women and give them their sport, their shower, their toilet and their identity," he continued.
MORE: Don't 'gender police' men coming into your bathroom, ladies
"It's basically telling me that I have to deny the biological fact of the women and instead accept this government dumbed-down definition of a female as being nothing but a fantasy or fabrication."
This is actually an effort to take away women's rights, Piper said. "These people are misogynists, and they're showing it in there upside-down understanding of what Title IX is supposed to do. Their interpretation is hurting women."
MORE: Harvard Law caves to feds, adopts low evidence standard
Like The College Fix on Facebook / Follow us on Twitter