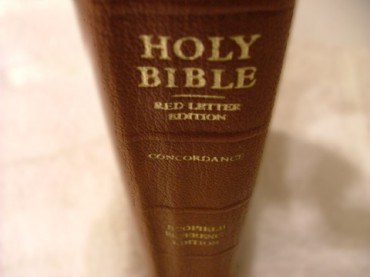 A Baptist college in Ohio stands accused of religious fascism, and at the heart of those claims is an independent student newspaper on campus bankrolled by leftist groups.
The fierce debate between the student journalists and the uncompromising administrators at Cedarville University recently escalated when copies were seized by campus leaders, prompting a backlash against what some contend is the university's "right-wing religious fundamentalism."
The newspaper in question, The Ventriloquist, had recently printed a series of pro-LGBT columns in which students suggested they were discriminated against at the 127-year-old private institution because of their sexual orientation.
The Ventriloquist launched in 2010, ostensibly as a response to censorship of the school's official paper, Cedars. It is funded by Generation Progress, a leftist group backed by The Center for American Progress.
"The Ventriloquist is a paper devoted to combating philosophical imperialism," Ventriloquist staffer Aaron Alford told The College Fix in an email. "It publishes articles which defend all types of ideological and philosophical articles, as well as personal testimonies."
Controversy surrounding the paper increased when a gay student, Avery Redic, wrote a story about discrimination he had experienced at the university, Religion News Service reports.
Redic, who was involved in student government, music ministry and campus admissions as a tour guide, suggested he was dismissed from his leadership positions when administrators discovered his homosexuality.
"Student advocacy is a big part of what the V does, because the university paper 'The Cedars' is censored by the administration," Alford told The College Fix.
In recent years, Cedarville has been accused of heading in a severely conservative direction, and several top officials have resigned.
President Thomas White – who came on board last year – seeks to amend the school's doctrinal statement to state that: marriage is a union of one man and one woman; life begins at conception; men and women were created by God to complement one another; and that the Bible is the word of God.
The Ventriloquist suggests the doctrinal amendments, the confiscation of its newspapers – and that the university no longer permits male students to enroll in Bible classes taught by women – all add up to religious fundamentalism run amok.
"An environment of fear has arisen for those who are gay, female, those who have mental disorders, or just generally don't agree with the new direction of the university," Alford said.
Some students have voiced concern over the administrator's alleged "love it or leave it" mentality. Others remain indifferent.
"The campus is private, they're allowed to control any activity that goes on on campus property. I have no problem with it," one post on The Ventriloquist's website noted.
Many students also support the administration's actions, including those involving the newspaper, believing The Ventriloquist is a "liberal conspiracy."
"It doesn't matter who is in charge, God's will is going to be accomplished no matter what; and obviously His will does not involve 'The Ventriloquist' at this point in time," another student posted on Facebook.
Alford said the newspaper will probably continue in its current form for the next school year, but is doubtful that it will have permission for distribution on campus. He added Internet publication would continue as well.
Cedarville officials did not respond Monday to a request for comment by The College Fix.
"Although much has changed since Cedarville's founding, the mission of the university has remained unchanged: to be a 'Christ-centered learning community equipping students for lifelong leadership and service through an education marked by excellence and grounded in biblical truth,'" according to its website. "The faculty continues to be comprised solely of dedicated Christian professors who integrate the knowledge of their respective fields with key biblical perspectives."
Others see things differently.
The outgoing editor of The Ventriloquist accused the college leadership of "ideological fascism."
"By that, I don't mean campus safety beating down dorm room doors but rather a firm belief in a faith, doctrine, and world that contain no shades of gray," stated Zach Schneider. "If you're a feminist, you don't believe the Bible. If you're pro-LGBT+, you're exercising revisionist hermeneutics. If you publish a newspaper with controversial opinions, you're pursuing an anti-God agenda. If you're female and you want to teach the Bible to men, or if you're gay, or if you're insufficiently Baptist, you're not welcome here."
College Fix contributor Claire E. Healey is a student at Grove City College.
Like The College Fix on Facebook / Follow us on Twitter