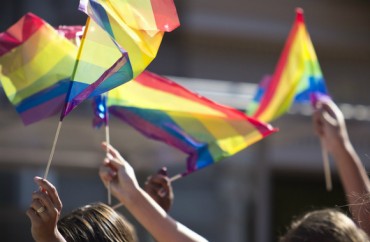 They might discriminate, so they are 'the absolute worst'
When it recently released a "Shame List" of 100-plus religious colleges that violate the rights and dignity of LGBT students, Campus Pride judged them by a few criteria.
Requesting a Title IX exemption and contributing money to a campaign against a far-reaching college antidiscrimination bill in California were the two most common reasons for being labeled "The Absolute Worst Campuses for LGBTQ Youth."
Whether the vast majority of schools on the list – mostly small Christian colleges – have actually done anything in practice to discriminate against an LGBT person remains a mystery, however.
That's because Campus Pride appears to have blacklisted many solely for the possibility that they might one day use their granted or requested Title IX exemption.
MORE: Bills aim to force Christian colleges to embrace transgenders or lose funding
For example, the exemption application by Assemblies of God-affiliated American Indian College details the denomination's biblical position on "marriage, sexual conduct, and abortion," and its expectation that all students "embrace their God-given biological sex."
"Any individual who violates campus standards for biblical living is subject to discipline, including expulsion," the application says, but the school "welcome[s] and treat[s] with respect, compassion, and sensitivity" anyone with same-sex attractions or tendencies.
Its Campus Pride listing does not include any documented instance of discrimination.
Another Assemblies of God school, Southwestern Assembly of God University, said in a statement that Campus Pride was intolerant of those "who hold views different than their own" and both the U.S. Constitution and Title IX protect diverse ideas "even if they do not align with society at large," the Waxahachie Daily Light reported.
MORE: Featuring ex-lesbians is bigotry
Other tiny schools on the Shame List include Appalachian Bible College (enrollment: 274),  Arlington Baptist College (265) and Blue Mountain College (544).
Blue Mountain requested an exemption because of its position on premarital and homosexual sex, but also for housing, locker room and restroom policies that are out of step with the government's novel view of Title IX and gender identity – a common rationale for requesting exemptions.
Though its Title IX exemption is not mentioned in its Campus Pride listing, Liberty University told The College Fix in an email that its exemption relates to abortion, not its views on LGBT issues. Campus Pride shamed Liberty for denying tuition discounts to non-heterosexual spouses of military personnel, and incorrectly claimed it is affiliated with a religious freedom law firm, Liberty Counsel.
MORE: Muslim and Jewish college leaders denounce Calif. LGBT bill
Asked for an in-depth summary of documented incidents of LGBT discrimination at schools whose listings don't mention any, a Campus Pride spokeswoman reiterated the criteria for inclusion on the list.
These 102 "absolute worst" institutions "have chosen to openly discriminate against LGBTQ youth and have requested Title IX exemptions to perpetuate the harms of religion-based bigotry," according to the group's press release last month.
In an editorial for NBC News, Campus Pride Executive Director Shane Windmeyer called for businesses to stop doing business with these colleges in the name of "equality."
"Corporations also have a choice to exercise their values. Don't donate to these campuses. Don't recruit or hire at these colleges," Windmeyer said. "Simply choose not to do business with those who choose discrimination over inclusion and diversity."

MORE: CSU lets back Christian groups after they drop faith requirements
Like The College Fix on Facebook / Follow us on Twitter
IMAGE: thisisbossi/Flickr