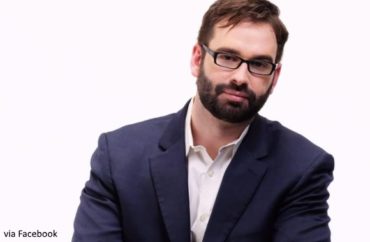 Students at Baylor University are pushing to have Matt Walsh's speech on campus canceled. Walsh is a Christian conservative writer for The Daily Wire and Baylor is a private Christian university in Waco, Texas.
Walsh was invited by Baylor's Young Americans for Freedom chapter to give a speech April 9 titled "The War On Reality: Why the Left has set out to redefine life, gender and marriage."
Because of Walsh's well-known traditionally conservative opinions on the topics, some Baylor students started a petition to block the speech from happening. The petition is titled "Stop Matt Walsh, Conservative Blogger, from Delivering Anti-LGBTQ Speech at Baylor," and so far has garnered nearly 2,100 signatures.
"This [speech] cannot be allowed to take place. Please remove this from campus events," the petition states. "For the benefit of all LGBTQ+ students, alumni, and future students, this harmful hate speech must be kept off of our beloved campus."
At the same time, Baylor students who support Walsh giving the speech also started a petition, which has garnered more than 2,300 signatures.
"This is a free speech issue. No one has to agree with him. No one has to listen to him. He was invited by those on campus who do want to hear what he has to say, and he should be allowed to speak his mind," the petition stated.
When asked by The College Fix what he thought about the attempts to block him from speaking, Walsh said it's "just another example of the decline of our university system."
"College should be a place where challenging ideas are embraced and engaged," he said. "Instead people expect to only be exposed to ideas that fit into their ideological framework. It's a sad state of affairs."
In addition to Walsh, Baylor YAF chairman Zachary Miller also told The Fix that these protests are a product of Baylor's drift to the Left under President Linda Livingstone.
Regarding his fellow students themselves, Miller said his group has "invited them to come to the speech and ask questions, but they're intent on silencing Matt Walsh and most likely every other speaker we try to bring. It's sad, but not unexpected."
In addition to the petition and a barrage of tweets – many which label Walsh "homophobic," "transphobic," "misogynist," and "racist" – the YAF posters advertising the event have also been torn down.
One student even admits as much in an op-ed to the Baylor Lariat.
Titled "Why I pulled down fliers advertising Matt Walsh event," student contributor Michael Agapos explains his actions.
"Recently, I pulled down a flier containing inflammatory and potentially harmful rhetoric advertising a certain upcoming event in which Matt Walsh, a self-described 'theocratic fascist,' was invited to campus by Young Americans for Freedom (YAF)," he writes. "Well, to be fair, I actually pulled down several."
Agapos gave three reasons: one being that it is actually his right to free speech to pull them down, another is that he respects the "integrity of America's governmental systems," and the last is that he's "dedicated to making Baylor look as good as possible."
Critiquing Walsh for being a "theocratic fascist" has been a popular trope used by Baylor students. They even circulated their own fliers circling the words "theocratic fascist" in Walsh's Twitter bio and asking why someone who is "undermining the American Constitution" is speaking on campus.
Good to see that bad faith actors are lying about @MattWalshBlog with unapproved fliers hung around campus. pic.twitter.com/EO7bSwe0ut

— Baylor YAF (@BaylorYAF) April 2, 2019
In his response to Agapos calling him a "theocratic fascist," Walsh tweeted out the article saying that he does "identify as a theocratic fascist" and that is "totally not an obviously sarcastic joke."
Walsh pinned a tweet from Dec. 17, 2018, where he posted a picture of someone messaging him asking him to add "theocratic fascist" in his bio. Walsh also penned a column discussing Agapos' op-ed and sarcastically describing what his theocratic fascist rule of the "Theocratic States of America" would look like.
🎥 @MattWalshBlog addresses accusations that he is a "theocratic fascist."

FULL VIDEO ==> https://t.co/TdhzqbcCa1 pic.twitter.com/HOgDC72QF1

— The Daily Wire (@realDailyWire) April 3, 2019
All of the protests seem to be having no effect on the likelihood of the speech, however.
"Baylor University's mission statement includes the phrase: '…integrating academic excellence and Christian commitment in a caring community,'" campus spokeswoman Lori Fogleman told The College Fix.
"As an institution of higher education, we are committed to a thoughtful exchange of ideas and an academic environment that supports inquiry, discourse and diversity," she stated. "As a Christian institution, we have an additional responsibility – to appreciate differing opinions and backgrounds in a respectful, loving manner that extends grace as Christ did."
MORE: University sets aside safe space during Matt Walsh speech
IMAGE: YouTube screenshot
Like The College Fix on Facebook / Follow us on Twitter