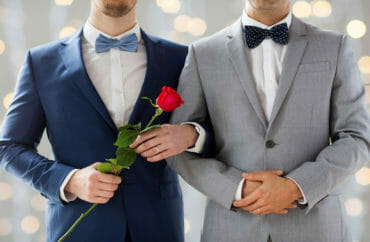 Change comes after law school was denied accreditation 
A Christian university in Canada has dropped a policy barring students from any sexual activity outside of marriage between a man and a woman, a change that comes after the university's law school was denied accreditation due to the school's sexual code.
Trinity Western University, in Langley, British Columbia, announced the change this week, declaring that, pursuant to the school's "desire to maintain TWU as a thriving community of Christian believers that is inclusive of all students wishing to learn from a Christian viewpoint and underlying philosophy," the university will no longer ask students to abide by the "Community Covenant" starting this school year.
That covenant, which the university categorized as "a solemn pledge in which members place themselves under obligations on the part of the institution to its members," dictated in part that university members "observe modesty, purity and appropriate intimacy in all relationships," that they "reserve sexual expressions of intimacy for marriage," and that members must refrain from "sexual intimacy that violates the sacredness of marriage between a man and a woman."
Trinity Western University has now done away with those requirements.
"[T]he University will actively work to determine ways in which our Christian identity, Mission and ministry can continue to be strengthened, communicated and better lived-out in the context of the TWU community – while simultaneously welcoming and affirming the unique value of each member of our diverse student body," the school's announcement read.
According to Inside Higher Ed, the policy change "comes about two months after the Supreme Court of Canada upheld the denial of accreditation to Trinity Western's proposed law school due to concerns about the covenant and discrimination against LGBTQ students."
According to Higher Ed, a school official "confirmed that the covenant will remain mandatory for faculty, staff and administrators."
Read the university's announcement here, and Inside Higher Ed's report here.
MORE: Christian university rejects $3 million donation in favor of LGBTQ group
IMAGE: Syda Productions / Shutterstock.com
Like The College Fix on Facebook / Follow us on Twitter