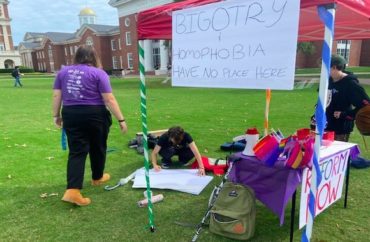 Students and faculty at Christopher Newport University protested a scholar-in-residence for her "homophobia" after she tweeted about the new bisexual Superman.
Sophia Nelson wrote that the new incarnation of the Man of Steel as a bisexual was being "pushed on kids" and that parents would then "have to explain it."
She also noted religious Christians might object.
On Monday, the CNU community rallied to "raise awareness, ask for more visibility, equity and for their voices to be heard," WTKR reports.
Students said they were "outraged," "sad" and "angry" over Nelson's comments, and the report claims the LGBTQ community was "reeling" from the tweet.
"Reading her tweet, we felt uncomfortable and scared in a place we are supposed to call our home," said student Abigail Honeycutt. Student Fern Stockton said she was upset "because representation is such a huge thing," and "it was huge for one of the [comic book] characters to be bisexual."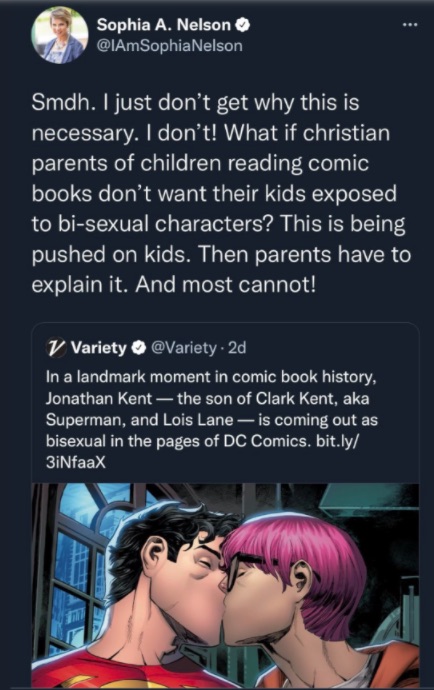 Yet another belted out over a megaphone that Nelson's tweet made it necessary to "keep fighting for [their] rights."
ALERT: Check out our new Campus Cancel Culture Database!
One person on Twitter posted CNU's policy on discrimination, harassment and sexual misconduct, apparently believing it applies to Nelson: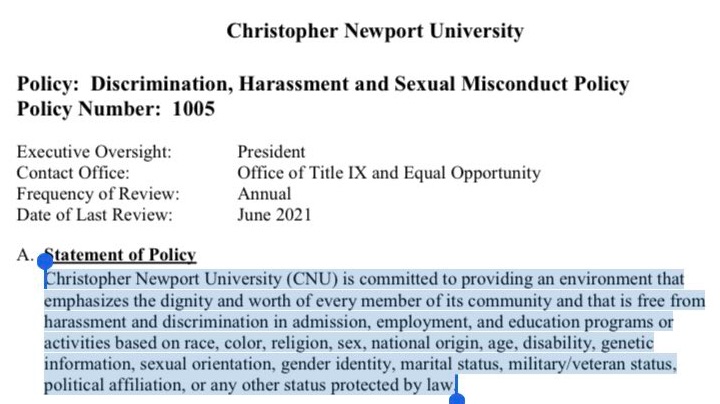 Nelson eventually deleted the tweet in question (and made her account private) but not before ripping cancel culture:
We are cannibalizing one another with #CancelCulture it has to stop or I promise you in a decade or less America will no longer be America. It's bullying. They are mean, nasty bullies. Vicious with their words, with intimidation and hatred in their hearts. And there is no excuse for ever bullying another human being because they made a mistake, messed up, misspoke, were just caught being simply human.

There is a wave coming. A movement of sick and tired Americans. Tired of being pushed around and bullied, canceled, targeted, harassed for our faith beliefs, for our values, for our free thought and free speech. Today it's me in the crosshairs. Tomorrow it's you.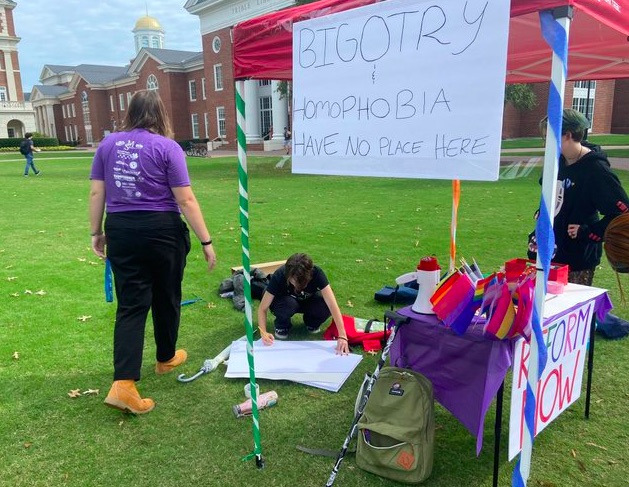 Nelson also noted that she "is a university professor scholar now and mindful of the diversity, and her intent wasn't to hurt."
Many signed a petition asking for Nelson's removal from the university. Last week, the university responded, noting the tweet caused, "real damage here, causing pain, and anger."

President Paul Trible went on to say they will, "help heal, and do the work to promote diversity, equity and inclusion."

"'Why is she teaching students if she is not open to accepting them for who they are?' is what I would ask her," said Stockton.

The university said Monday they are working with Nelson to set up a date for her to come to campus for an "open dialogue." Nelson has said she welcomes the conversation.

Students say they would welcome that.

"She needs to come here and listen to the hurt she has caused. [Our] life experiences… they are nothing like hers," said Honeycutt.
President Trible offered the usual platitudes, noting the school is "a place where compassion and respect should be lived and modeled" and that "when one of us hurts, we all hurt." He said Nelson will participate in an "open dialogue" where "she will listen [and] learn what it means to be a part of this community."
Nelson is a never-Trumper who left the Republican Party when the 45th president was elected. She said recently that the GOP "was beyond redemption and that Republicans had no option but to form a new party to replace it."
MORE: When a TV show's creator acts like a gender studies PhD candidate
IMAGES: Notkoo / Shutterstock.com; Sophia Nelson/Twitter
Like The College Fix on Facebook / Follow us on Twitter