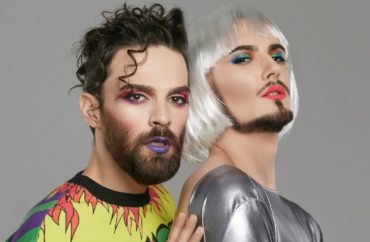 The latest scuttlebutt out of Hollywood this past week is the cancellation of the show "Y: The Last Man," which was supposed to be picked up by the network FX.
The show currently airs on the streaming service (FX on) Hulu, and is adapted from the popular comic book series from 2002-2008 by Brian Vaughn and Pia Guerra.
The comic book story's premise: Some sort of plague has wiped out anything with a Y chromosome — you know, what makes men men. However, for some reason a young gent named Yorick Brown and his pet monkey survive the apocalypse, and they set out to discover what the hell happened.
It's not that unique a concept; Planet of the Apes, for instance, follows a similar adventurous path. And Vaughn's comic didn't dabble much in politics.
I started to read the book shortly after it came out on the recommendation of a like-minded friend. Unfortunately, this was like the only time my friend's advice didn't pan out; I dropped Y after just a few issues.
After several aborted attempts to bring the story to either the big or small screen, Hulu ended up debuting the series last month — and with changes that seem as if they're direct from a college women's and gender studies department. For instance, Yorick really isn't the "last man" … he's the "last human with a Y chromosome."
ALERT: Check out our new Campus Cancel Culture Database!
Showrunner Eliza Clark said (emphasis added)
Yorick's maleness is not what sets him apart in this world — it's his Y chromosome that sets him apart. Gender is diverse and chromosomes are not equal to gender. And so, in our world — in the world of the television show — every living mammal with a Y chromosome dies. Tragically, that includes many women; it includes non-binary people; it includes intersex people … We are making a show that affirms that trans women are women, trans men are men, non-binary people are non-binary, and that is part of the richness of the world we get to play with.
And still more from Clark and show star Amber Tamblyn: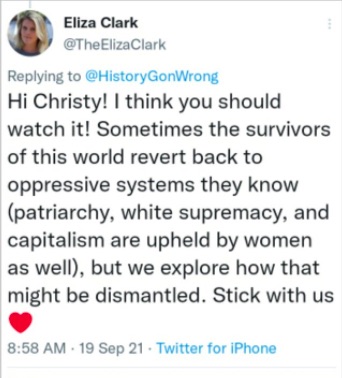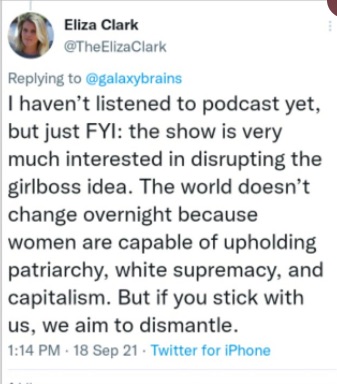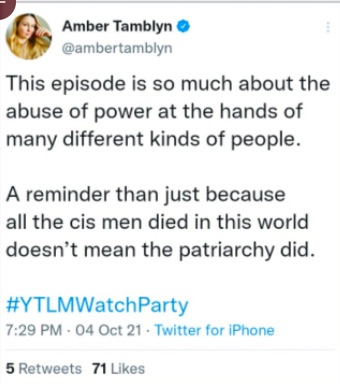 Science! And here's more Hollywood "originality": In Clark's version, one of the stars is a dastardly Republican politician whom other characters refer to as "anti-immigrant, anti-government, anti-vaxxer with a Twitter following [and a] complete … fringe lunatic."

Alas, allegedly due to contractual issues, FX pulled the plug on the series before it had a chance to finish its first season. Clark wasn't happy:
My statement on Y: THE LAST MAN and Season 2. pic.twitter.com/rFtb6pXu5i

— Eliza Clark (@TheElizaClark) October 17, 2021
I can the buy the contractual issues bit; however, conveniently, streaming services like Hulu "do not release traditional ratings data." What are the chances "Y: The Last Man" was pulling in "Batwoman"-style ratings?
This news comes right on the heels of DC Comics turning the Man of Steel into a bisexual social justice warrior who protests climate change and the deportation of "refugees" from Metropolis.
Perhaps most hilariously about the following pics is the one placard from the second one: "There's No Planet B"?  DC Comics is an established multiverse. Not only is there a Planet B, there's several full alphabets of planets.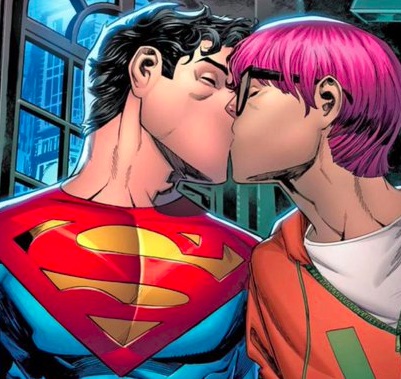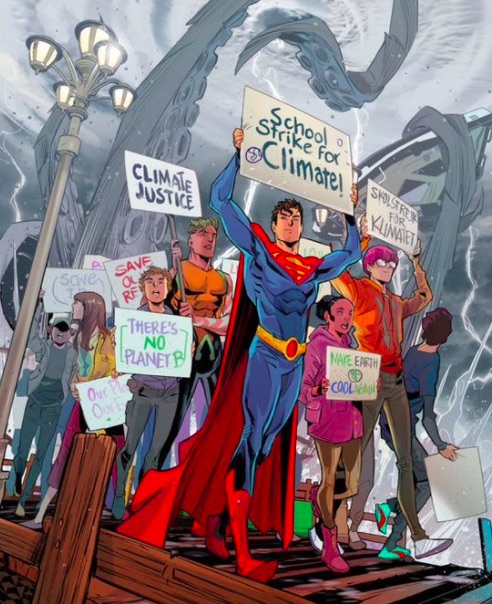 MORE: Prof miffed that the 'far right' is using comic books to 'spread its ideology'
IMAGES: Red Umbrella and Donkey/Shutterstock.com; Twitter screencaps
Like The College Fix on Facebook / Follow us on Twitter