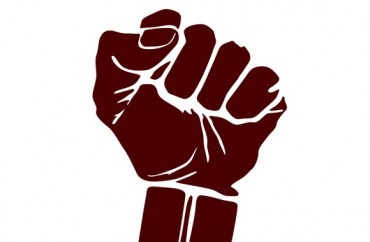 Financial compensation, affirmative action, more money for therapy
Students who attend a wealthy and elite cluster of schools in Southern California are demanding various forms of reparations, citing racial strife and other injustices they allegedly face.
Various student factions at the private consortium  — which costs an average of more than $50,000 annually — have lodged demands to make right ills they claim to face at the "5Cs" as its known among students, consisting of Pomona, Scripps, Claremont McKenna, Harvey Mudd and Pitzer colleges.
The schools are situated right next to each other, connected by grassy quads, water fountains, tall trees and stately buildings, reminiscent of a resort.
The various forms of reparations some students seek for the oppression they say they face includes financial compensation, affirmative action and more money for therapy.
At Pomona College, for example, a handful of black students have shared their Venmo accounts, a payment service app, with their peers, seeking "tangible capital … for our labor." Their labor? A widely circulated letter that condemns "truth" as an invention of white people and calls for conservative student journalists to be expelled for "endangering the wellbeing of others."
Also at Pomona, a group of 128 students, alumni and "allies" of the sociology department have demanded of administrators to rescind their offer to hire a white female professor over two black female candidates.
Hiring the white scholar "boasts the framework that white women can theorize about and profit from Black lives while giving no room for Black academics to claim scholarship regarding their own lived experiences," the complaint states.
At the women's-only Scripps, students have their own complaints. A flier hung there in March advises students of color to charge their white peers for "emotional labor" inflicted upon them — referring to the effort exerted when a student of color corrects or educates a white student in some manner.
"Charge for your services," the flier states. "If you've decided you're going to do it, at least get paid."
Scripps' Resident Advisors have also gone on strike, complaining "most of us are low income students of color, which further exacerbates the exploitation we are experiencing." Among their demands is that Scripps "increase the subsidy for off-campus therapy" and "emergency funding to accommodate unexpected changes in student finances."
These examples were reported on by the Claremont Independent, the right-leaning student news outlet at the consortium.
Racial strife has also hit Harvey Mudd, the math- and science-focused campus among the 5Cs.
Campus leaders recently cancelled classes for two days to go over "long bottled-up tensions about workload," Inside Higher Ed reports, adding in its April 18 article: "minority students issued demands to administration — among them to funnel more money into counseling services, specifically geared toward students of color, and to prioritize minority student groups with funding and other perks."
As for Claremont McKenna, earlier this month an angry mob of students shut down a pro-police speech by scholar Heather Mac Donald by surrounding the building and blocking its doors.
During the melee, student protesters told "white accomplices" that it was their duty to serve on the frontlines of the battle: "For white accomplices: Please keep in mind that your role at this protest, aside from acting in solidarity with POC students at the 5Cs, particularly Black students, is to serve as a buffer between students of color and the police. That means, if the police come, it is imperative that you stay at the protest with fellow accomplices and engage with cops should it come to that."
The Claremont Independent even obtained video of protestors shouting: "White students to the front!"
Even though Claremont McKenna is considered the right-of-center campus among the 5Cs, it is no stranger to controversy.
In 2015, it made national headlines after a dean resigned in the wake of heated student protests against her. Demonstrators were furious that she said something that they perceived as demeaning to a Latina student.
Their demands at the time also included the establishment of a resource center and employees hired to be devoted to diversity efforts.
To that end, in 2016, Claremont McKenna debuted its CARE center, which stands for Civility, Access, Resources and Expression. It connects students with queer, multicultural and intersectional resources and workshops, the Student Life campus paper reports.
MORE: Black students condemn 'truth' as invention of white people, want conservatives expelled
MORE: Scripps student alerts police to 'Trump 2016' drawing, calls it 'racist act'
MORE: Pitzer College's largest merit-based scholarship doesn't equal one offered to illegal immigrants
Like The College Fix on Facebook / Follow us on Twitter