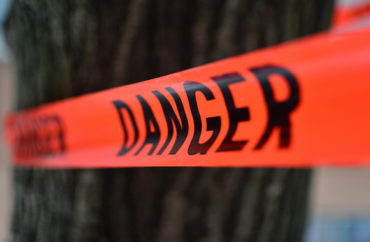 University conducted 'assessment of risk management,' determined going outside too risky
Penn State University recently barred its campus outing club from going outdoors, citing "student safety" after a "risk management" study determined that outside trips are too dangerous for students.
The new policy, promulgated by the university's Student Affairs and Risk Management, "made the determination that the hiking, canoeing, kayaking, trail building and camping activities the student-led club has long engaged in are too risky," according to The Pittsburgh Post-Gazette. 
The determination "is a result of an assessment of risk management by the University that determined that the types of activities in which PSOC engages are above the University's threshold of acceptable risk for recognized student organizations," according to the outing club's website.
According to The Post-Gazette, the two-month risk assessment "did not include consultation with student Outing Club leaders."
A spelunking club and a SCUBA diving club were also barred from engaging in their groups' activities.
On its website, the outing club vowed to remain a presence on campus.
"[T]he community that has grown around the Outing Club is not going anywhere. The officers of the club have been working diligently with our club advisor and Penn State staff to find the appropriate structure within the University to continue to foster this ever-growing outdoor community," the club stated.
"We are pursuing multiple avenues for continuing this great community and are making progress each day," the group added. 
Read the Post-Gazette report here.
MORE: Citing 'risk,' college cancels Second Amendment activist's speech hours before it begins
(h/t Reason)
IMAGE: onnes/Shutterstock.com
Like The College Fix on Facebook / Follow us on Twitter