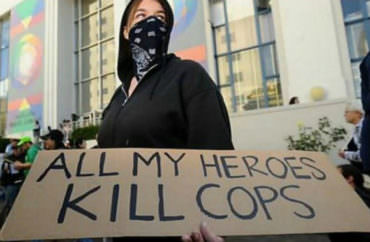 Charlottesville thugs just 'got carried away'?
Catherine Lhamon used extralegal methods to force her vision of civil rights on the nation's colleges, so it's little surprise that she has a soft spot for activists who use extralegal methods to silence their critics.
The former chief of the Department of Education's Office for Civil Rights, who threatened to revoke federal funding from colleges if they didn't deprive accused students of due process, now leads the U.S. Commission on Civil Rights.
And this "fact-finding" federal agency authorized by Congress just declined to find the fact that left-wing protesters were responsible for some of the violence at the "Unite the Right" rally in Charlottesville earlier this month.
The six Democrat-appointed members of the commission, including Chair Lhamon, voted as a bloc against a one-sentence addition to the commission's unanimous statement that denounced the "white supremacy and religious intolerance" that turned violent in Charlottesville.
That sentence was offered by one of two Republican-appointed members, University of San Diego Law Prof. Gail Heriot (below), who was advocated to replace Lhamon at OCR by hundreds of mostly academics. Her fellow Republican appointee Peter Kirsanow, a practicing lawyer, seconded the motion. The sentence reads:
Though we support peaceful protest and note that most of the counter-demonstrators were peaceful, we condemn violence by anyone, including violence by so-called Antifa demonstrators.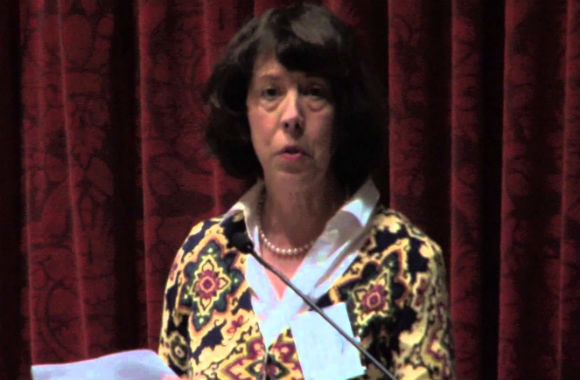 MORE: Law prof who slammed kangaroo courts could lead Trump's OCR
In a press release from the New American Civil Rights Project, an organization of current and former commission members and staff who favor limited government, Heriot and Kirsanow called out their majority colleagues for refusing to denounce leftist violence:
There is overwhelming evidence that so-called "Antifa" counterdemonstrators in Charlottesville were sometimes the initiators of violence. They were by no means the majority of counterdemonstrators, but their presence was significant. …

The New York Times's Sheryl Gay Stolberg, an eyewitness to the events, tweeted that "The hard left seemed as hate-filled as alt-right. I saw club-wielding antifa beating white nationalists being led out of the park." Stolberg later tweeted that she should have said "violent" rather than "hate-filled." Stolberg also quoted the Charlottesville police chief as having said that there were "mutually combative individuals in the crowd."

Videos of skirmishes taken in Charlottesville show that the Antifa were the aggressors on some occasions. …  [I]ts members are often black-shirted, masked with bandanas and armed with clubs.  The image is hardly one of anti-fascism.
MORE: Heriot & Kirsanow denounce their organization's demonization of Betsy DeVos
Heriot and Kirsanow said their violence-condoning colleagues excused Antifa thugs by denying reporter Stolberg's account and saying some left-wing activists "got carried away" with the morality of their cause.
Heriot warned the Democrat appointees to not coddle Antifa the way Germans did to "gangs of Nazis" in the Weimar Republic simply because they fought Communists in the streets: "[T]he right way to deal with battling political thugs is to condemn them both."
Kirsanow said the majority took the easy way out by only condemning "disfavored groups" and excusing "politically correct" violence.
It's also a good summary of Lhamon's reign as assistant secretary for civil rights in the Obama administration:
Turning the power of the federal purse against "disfavored groups" (accused students)
Threatening to bury colleges in years of expensive and PR-nightmare "systemic" investigations if they didn't do "politically correct" (one-sided) sexual-misconduct investigations
Skipping the notice-and-comment rulemaking process that is legally required before making substantive new regulations, such as mandating one (low) evidence standard for all cases
The unanimous commission statement ends: "In America, we live by the rule of law … " Well, some of us do.
MORE: Official who led witch hunts against accused students tries to take down DeVos
Like The College Fix on Facebook / Follow us on Twitter
IMAGE: Very Fake News/YouTube, National Association of Scholars/YouTube