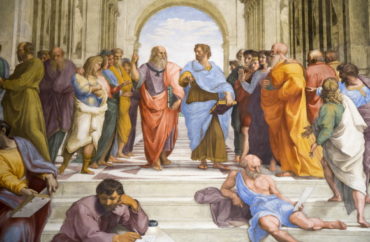 Founder is 'optimistic' at least two states will introduce classical learning exam into legislation next year
An alternative, classical college entrance exam moves forward with plans to rival the College Board after scoring a major victory in Florida.
"I think there's a real fight right now for America's future, and I think the battleground is education," Classical Learning Test founder Jeremy Wayne Tate told The College Fix in a Thursday phone call.
"If we think education controls the future, we need to ask what controls education," Tate said. "One of those things, one of the huge things, is standardized tests."
Even more "it is a statement of reality that teachers will teach towards the test," Tate said. "Because this is a statement of reality, we need a test worthy of imitation."
Tate views the test as a tool not only to reimagine college admissions but also college preparatory curricula along classical lines, he told The Fix.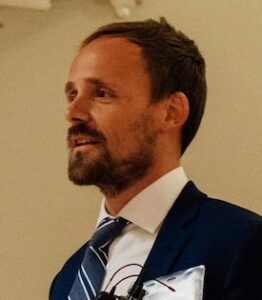 The Board of Governors of the State University System of Florida voted Sept. 8 to accept the Classic Learning Test as a SAT and ACT alternative for undergraduate admissions, according to a news release.
"We've got a goal by 2040 to be number one nation-wide in terms of students using the CLT over the SAT and ACT," Tate said. "Florida was a big milestone."
Additionally, Tate told The Fix that the CLT is "talking to three states right now, all in the south" and is "optimistic that CLT will be in legislation in at least two of those states next year."
The CLT an alternative college entrance exam and college preparatory exam founded in 2015, according to its website. It tests students in verbal reasoning, grammar writing and quantitative reasoning.
However, the CLT "feature[s] beautiful and meaningful content in addition to assessing timeless academic skills," its website stated. Its content includes Western authors and texts "that have most meaningfully shaped our culture for the past two millennia."
Those authors include Homer, Plato, Aristotle, St. Thomas Aquinas, Shakespeare, Virginia Woolf, Marx and Freud.
On May 9, Florida Gov. Ron DeSantis signed legislation which "made Florida the first state in the nation to formally adopt the Classical Learning Test as an alternative to SAT and ACT," according to a news release at the time.
DeSantis' legislation also added the CLT as a pathway to the "Bright Futures Scholarship Program," Florida's lottery-based academic scholarship for its state colleges and universities, the release stated.
After Gov. DeSantis signed the Florida law, New College of Florida quickly added the CLT as an accepted standardized test, The College Fix reported at the time.
"As New College strives to become a world-class liberal arts educational institution, adding the CLT as an accepted testing option for admissions will ensure we are reaching and welcoming students from all walks of life," New College Interim President Richard Corcoran stated in a news release.
More than 200 other institutions of higher education have accepted the CLT for undergraduate admissions, according to the test's website.
MORE: CLT disavows Common Core, targets classical education
SOURCE: Serato/Shutterstock
Like The College Fix on Facebook / Follow us on Twitter