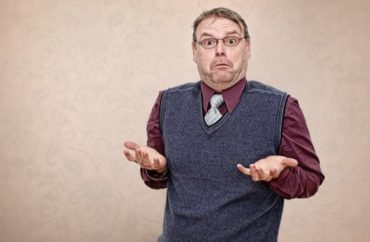 Other complaints include a sweaty dancer, professor saying something 'turns him on'
In early March 2019, a professor at Clemson University wrapped up his class by telling students they would be discussing a number of LGBTQ-related topics during the next class. He noted that over the years, he had learned it was offensive for heterosexual students to use the word "queer" when referring to LGBTQ students, and counseled straight students not to do so.
The professor's parenthetical then took a detour, and he discussed how he learned it was improper to use the "n-word." He said during college, he roomed with the head of the black student union, and they got to be such good friends, he thought he could use the "n-word" in his presence. He learned he could not.
When telling the story, the professor allegedly used the "n-word" three times, "twice with a hard 'r' and once with an 'a'," according to a student in the class.
Even though he was using the word in telling students it was inappropriate to use it, the professor was then reported to the administration by the student.
"There is a growing debate in today's culture that it is inappropriate to say the n-word for educational purposes," the student wrote, adding, "I don't feel this should be a debate."
"One should not utilize their position of authority and power to say words that are not appropriate for them not professional," wrote the student. "Our tuition money should not be towards professors' salaries who do not take the comfort of their students seriously nor respect their sensitivity and ancestors' history."
The student recommended the professor be subject to "Administrational reprimanding, a public apology, and changed behavior."
This incident was one of 64 reports filed with Clemson's "Discrimination/Harassment Incident Report Form" during calendar year 2019. The College Fix received the reports through an open records law request; the documents provided to The Fix redacted the identities of students and professors to protect their identities.
Among the reports filed were complaints about a smelly dancer, a professor making a joke about intoxication, and a student demanding an "A" because a professor made a joke about epileptics.
Clemson's reporting website differs from other "bias" reporting systems in that it doubles as a place for students to report sexual assault and misconduct – actions that would typically be referred to campus law enforcement.
Students and faculty alike are encouraged to use the site to report "sexual harassment (including sexual violence or misconduct), relationship violence, stalking, discrimination, harassment and/or retaliation."
Consequently, 38 of the reports filed report either a sexual assault, an incident of stalking, or a creepy professor. In two separate complaints, male students were reported for masturbating in class. In one instance, a female student studying in a library was "Airdropped" a photo of a "male penis" with the message "I see you."
But other complaints were more subjective. In one report, a female student in a dance class complained about always being stuck with the same male student as a dance partner.
The woman described the male student as having a "solitary and reserved" demeanor, mostly keeping to himself. But she also noted it was uncomfortable dancing with him as he is "a man of size with very poor hygiene," and further complaining that he is "a rigid and clumsy dancer with a looming and awkward presence about him."
The female student said the male student would grab her hands too tight and dance too aggressively, calling it a "manhandling." She wrote that he seemed to delight in telling her she was doing the dance incorrectly.
"By the end of the class I was physically uneasy after continually having to dance with him and interact with his very unpleasant (extremely, unreasonably sweaty) body," she wrote.
Other reports filed include:
-A faculty member overheard a female student discussing remarks made by her professor that she believed were demeaning to women. According to the faculty member, who filed the report, the professor said things like, "Oh, you are not smart enough to…" and "but hopefully your husband is smart enough to realize you are intelligent."

According to the faculty member, these statements are "clearly derogatory and related to female intelligence and abilities."

-A student reported a professor for "using her intellectual superiority to put me down and handle me pshycologically [sic] making me unable to make my decision." The student requested the opportunity "to freely attend classes without any sort of pressure."

-A student reported another student for their "Intent to intimidate (threat/bullying tactic_ by means of a non-verbal 15-second stare down."

-A professor was reported for making "sexual innuendo jokes," like saying something "turns me on." According to a student, the professor has "made jokes about intoxication" and "has targeted a female student for being on her laptop, then ended class early because she was not paying attention."

"He has made condescending comments toward students, and I believe that this takes away from learning time and a safe atmosphere for higher education," the student complained.

-A professor gave a presentation in a "convulsed" way to demonstrate an "epileptic crisis," leading a student to report they "felt offended," wishing the professor "could avoid similar episodes."

The student complained that their complaints were not taken seriously, saying "I want my grade to be raised to A because this stupid game destroyed my GPA for just the fun of an embarrassingly corrupted department."

"I don't need their excuses or apologies because they are false and fake, I have seen so many garbage in three years to write a book," wrote the student.
A Clemson spokesman did not immediately answer a request to comment for this story.
MORE: Clemson professor who called all Republicans 'racist scum' is at it again
IMAGE: Shutterstock.com
Like The College Fix on Facebook / Follow us on Twitter