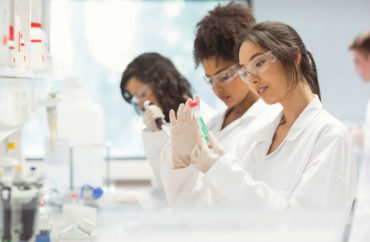 Clemson University's College of Engineering, Computing and Applied Sciences has rolled out quota goals for faculty hiring and student enrollment rates in an effort to increase racial diversity and assist other "underrepresented" groups, according to a draft proposal obtained by The College Fix.
The plan comes less than one year after the public university's College of Science proposed similar quotas for hiring and retention rates. Those quotas were later described as goals, not mandates.
In the draft for the college of engineering and computer sciences called the "Draft Strategic Plan for Inclusive Excellence," it establishes a comprehensive list of guidelines to boost minority and women enrollment and involvement in the sciences.
In fact Clemson as a whole is "undergoing a process whereby every college, division and university commission will develop, implement and assess a strategic plan focused on diversity and inclusion."
As for how this will manifest itself in its college of engineering and computer sciences, the proposal calls on the college to "ensure a large slate (50%) of diverse potential candidates for any leadership positions such as dean, associate dean, department chair, or school director."
As for the college's graduate student body, the proposal calls for an increase in applications of women to an average enrollment of 35 percent and underrepresented students to an average enrollment of 15 percent.
(In late 2018, Clemson received $187,563 from the federal Department of Education "to increase diversity in engineering," and in particular among PhD candidates, the university reported.)
In addition to this, the College of Engineering, Computing and Applied Sciences faculty and staff are expected to "meet the percentages of women and underrepresented minorities as of the 2016 averages for their specific disciplines within five years and by 2026 will exceed those averages."
This in addition to the department's administration planning to double "the number of staff who identify as underrepresented minorities, African American, Hispanic, Native American, Pacific Islander, or 2+ races (excluding Asian-White), in full-time FTE and Temporary/Time limited positions (as of 2016 count) by 2026."
The College of Engineering, Computing and Applied Sciences' diversity plan is in many ways similar to Clemson's College of Science 2018 hiring effort. Both plans seek to obtain a diverse candidate pool and boost representation of underrepresented minorities among both faculty and students.
Roughly a dozen administrators within the College of Engineering, Computing and Applied Sciences did not respond to requests from The College Fix seeking comment on the proposal.
Clemson's Executive Leadership Team also declined repeated requests for comment regarding the plan's status. Mark Land, vice president for university relations, did not respond to several emails seeking comment.
The professor who leaked the College of Engineering, Computing and Applied Sciences' plan to the media recently on the condition of anonymity questioned its merit.
"Should we not attempt to recruit the best students and employees regardless of skin color? I think we simply need to hire the right people for the position," the professor said.
MORE: Make STEM 'less competitive' to ensure it's inclusive to women
IMAGE: Wavebreak Media / Shutterstock
Like The College Fix on Facebook / Follow us on Twitter