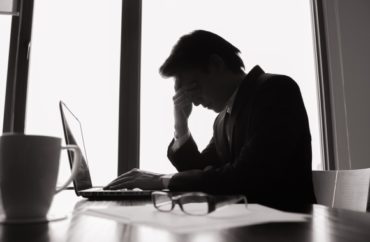 "People are all careful. People are afraid."
This is how Cliff Mass, Seattle media personality, meteorologist and professor of atmospheric science described the climate at the University of Washington in a recent phone interview with The College Fix as a proposed diversity, equity and inclusion requirement for tenure inches closer to becoming a reality for faculty.
"I talked to several faculty in my department," Mass said. "They're afraid to speak out, say what they really think. I had some students who told me the same thing. So there's this fear that's sort of descending on the place that you've got to be awful careful how you speak. You want to get tenure? You got to be quiet."
In 2021, the University of Washington began requiring "new faculty applicants to submit a statement on contributions to diversity, equity, and inclusion," according to faculty senate meeting minutes.
In October of that year the Faculty Council on Race, Equity, and Justice developed legislation "to ensure that contributions to diversity, equity, and inclusion are recognized as important elements in faculty achievement and leadership during the promotion and tenure processes," the minutes stated.
Since then, the faculty senate has voted on the legislation twice. On May 12, it was approved by the faculty senate for a second time.
If finalized, the faculty senate agenda from May 12 states: "The proposed change implements a requirement for faculty to submit a discussion of their own contributions to diversity, equity, and inclusion in their self-assessment when being considered for promotion and tenure."
Faculty at UW now have until June 6 to vote on the requirement, after which, if approved, it would go to the desk of UW President Ana Mari Cauce to be finalized or vetoed.
Having called UW home since 1981, Professor Mass has seen the school go through changes like any institution over such a period of time. However, he said, this one poses a real threat and may cause serious damage to the institution if it's not stopped.

Looking back, Mass said, the infatuation with DEI at UW "started at a very low level on the order of, you know, 10 years ago. But, during the last few years, it's really revved up."
The timeline put forth by Mass is consistent with various initiatives advertised on the UW website.
In 2010, UW developed the first iteration of the school's "Diversity Blueprint," intended to "guide the University of Washington toward achieving its stated goals for diversity and inclusion."
Now in its third iteration, the document emphasizes vague calls to recruit and retain diverse students, faculty and staff, as well as to "Develop protocols for Land Acknowledgement," encourage activism, and work toward an understanding of UW's history as it relates to DEI.
Since 2017, UW has awarded seed grants for projects that support these goals.
Past recipients include such projects as "Decolonizing the sky — Native American Astronomy," which sought to explore "science through a specifically Native lens." Another was a "Diversity and Equity Book Club," which invited university advancement staff to read and discuss "YA fiction, essays, and poetry" that "focus on topics such as the experience of undocumented minors, intersectional feminism, and the history of racism in America."
According to Mass' description, this nearly decade-long march toward mandated ideological homogeneity has been led by a segment of activists, largely in administration, and is just now coming to the attention of faculty who were "not really following this kind of thing or really [are] not even interested in this kind of thing," but are now waking up to what is going on.
When the proposed requirement came up for a second vote in the faculty senate, Mass said, "more than one third of the senators either voted no or to abstain – abstain is pretty much a no. That's double the amount of the initial vote like a month ago. So now we're starting to see significant push back."
Asked whether any faculty have organized formal opposition to the requirement, Mass said "I think the organization, if there is an organization, it's the Heterodox Academy group … that's the group that's speaking against this."
Mass then went on to clarify the Heterodox Academy group does not have an official position, but that the requirement is discussed by those in the group, and those who have opposed the requirement most vocally are members of the group.
Openly opposing the requirement for some has come at a price.
Mass said that in one department "they were evaluating people for whether they were meritorious or not – that's whether they get a pay increase. Some of the activists members tried to stop [this] person from being [deemed] meritorious because they were against the DEI statement."
This highlights the danger the DEI requirement poses at UW, he said.
"Obviously, if it wins, that means this sort of political viewpoint is dominant and people are going to be very careful about saying anything that's in any way contradictory to it. That's the danger," the professor said.
To some extent, this can already be seen. A second UW faculty member who replied to a request for comment asked to remain anonymous:
"While I personally support DEI and have done a lot during my life to advance it, there are several reasons why I oppose making DEI mandatory for tenure and promotion. It sets a precedent for future attempts to impinge on academic freedom in ways that are antithetical to most faculties' values. It is illegal. It is potentially unethical. It is potentially immoral. It is impractical. It is risky. It is counterproductive: there are several reasons why a centralized, obligatory approach makes it harder to advance diversity, equity, and inclusion. It may invite challenges to academic freedom in ways that most faculty would chafe at, if not resist."
When asked by The College Fix via email about some of Mass' concerns, the general attitude of faculty toward the requirement, and the alleged incident of retaliation against a faculty member who openly opposed the requirement, Ron Kwon, one of the co-chairs of the UW Faculty Council on Race, Equity and Justice, referred The College Fix to a faculty bulletin regarding the requirement.
The faculty bulletin reiterated the rationale for the requirement and basic procedure for passing it.
It also enumerated several concerns voiced over the proposed requirement, ranging from Eurocentric definitions of effectiveness to fears or harms to faculty with different perspectives, but did not directly address many of them.
A request for comment was made to UW President Cauce. Cauce did not reply.
MORE: Students demand Washington statue removal from University of Washington
IMAGE: Kiefer Pix / Shutterstock
Like The College Fix on Facebook / Follow us on Twitter