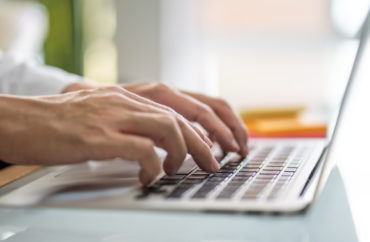 Despite a recent Supreme Court ruling that outlawed affirmative action in university admissions decisions, some admissions consultants argue race can still be used as a factor.
David Reynaldo, director of College Zoom, a consulting business, told The College Fix that campus leaders can still harness application essays to "honor the aims of affirmative action."
Essay prompts that invite character-shaping race discussions can help minorities translate their lived experiences into compelling essay responses that "score higher on the evaluation rubrics currently used by colleges," he said.
Reynaldo said even without that, universities' admissions staff can also be trained to assume students from certain minority backgrounds had to overcome challenges due to their race. He compared such a practice to the current admissions industry standard when reviewing applications for "students with intellectual disabilities" — that is, accounting for implicit struggles arising from their medical conditions.
Admissions processes that "similarly understand the unspoken challenges of race" will afford minority students "a fairer look even when they cannot, or don't think to, advocate for themselves," Reynaldo said.
Anna Ivey, a former dean of admissions at the University of Chicago Law School and founder of Ivey Consulting, explained to her clients that admissions offices may still ponder an applicant's race in the wake of the Students for Fair Admissions v. President and Fellows of Harvard College ruling.
Ivey argued on her website that Chief Justice John Roberts' opinion permits racial considerations. Insofar as they are intertwined to an applicant's character formation, Ivey pointed out how Justice Roberts' decision stated universities may consider an "applicant's discussion of how race affected his or her life, be it through discrimination, inspiration, or otherwise."
Ivey added that media headlines claiming universities "must stop considering race in admissions" are "getting it wrong."
"As before, you can still refer to your race and any other aspects of your background in your essays and in the other parts of the application that you (the applicant) control," Ivey wrote.
One consulting company outlined how universities are employing AI technology to streamline application analysis. Similar technologies could be used to perform the arduous task of combing through tens of thousands of essays to locate minority students' applications.
Theoretically, such a system would allow universities to continue the intent of affirmative action absent student's completion of race identifying checkboxes.
But Central Connecticut State University history Professor Jay Bergman said universities will have to be very careful if they want to use essays to advance affirmative action.
While universities have been using essays as a proxy for race for a long time, the court's latest decision inhibits the practice, Bergman told The College Fix.
Professor Bergman disputes the existence of a loophole in the decision. Bergman pointed out Roberts' warned what cannot be done directly cannot be done indirectly, and "universities may not simply establish through application essays or other means the regime we hold unlawful today."
As the debate continues, many university presidents and officials have reaffirmed their commitments to fostering diversity via admissions processes while promising compliance with the decision.
Yale University President Peter Salovey pledged obedience to the ruling but stressed Yale's continued commitment to "diversity" in a letter to the campus community.
Columbia University President Lee Bollinger similarly explained through a news release that "in accommodating the court's decision, universities may also adopt innovative methods to obtain more diverse pools of applicants."
MORE: Supreme Court strikes down affirmative action in landmark decision
IMAGE: Teerasan Phutthigorn / Shutterstock
Like The College Fix on Facebook / Follow us on Twitter