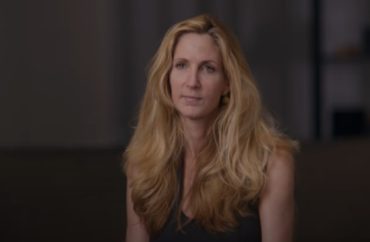 'Irresponsible' to host event, said College Democrats
The College Democrats at the University of Oklahoma want to cancel an upcoming speech by conservative commentator Ann Coulter.
Coulter is slated to speak at the public university on November 5, just two days after the presidential election, according to the student paper the OU Daily.
This event drew the criticism of the school's College Democrats.
"The College Democrats at the University of Oklahoma call on TPUSA to cancel their event with Ann Coulter to protect the well-being of the community," the press release said.
Anna Hayes, the club's president, urged "all members of the OU community to stand together against any representation of hate or bigotry" on campus.
The College Democrats also used coronavirus as an excuse for their call-to-cancel. It said that holding a "large, in-person event is irresponsible."
"Making the choice to not only host an event jeopardizing the safety of the OU community, but to do so in order to amplify a voice of hate, is profoundly concerning," the group said.
It also wants TPUSA, in addition to cancelling the event, to "denounce white supremacy and bigotry" in the community.
A petition started by Jack MacKay, a student at OU, also called for a cancellation of the Coulter event.
The Change.org petition, which has fewer than 300 signatures, echoed the College Democrats' argument that the event is unsafe due to coronavirus and also would upset students on campus.
It stated:
Ann Coulter has a history of being against LGBTQ+ rights. She has a history of using racially charged language around immigration and the practice of Islam. She has long been a proponent of the idea of white genocide, a racist conspiracy theory. She also argues frequently that colleges discriminate against white applicants and students while she belittles historical oppression and upholds the model minority myth.

Allowing her to come on campus flies in the face of everything OU stands for. OU claims to be making measures to be more accepting of LGBTQ+ and minority students, but Ann Coulter actively campaigns against those same measures (as evidenced by her last visit to a campus).
MacKay argued that the event could required armed security guards, which could distress students.
"Additionally, the involvement of armed security (be they OUPD or private) is potentially distressing to many students and has the capacity for escalating any protests," the petition said.
MORE: CU Boulder students stage walk-out at Ann Coulter speech
IMAGE: Frontline PBS/YouTube
Like The College Fix on Facebook / Follow us on Twitter