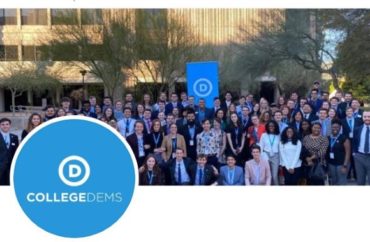 'They needed a villain,' says former College Democrats of America president
The College Democrats of America's national leadership team recently experienced a major shake-up after its only black board member claimed some of his peers in the group were guilty of racial microaggressions and similar bullying.
That black board member, Matthew Nowling, announced his resignation on June 27, claiming he'd been subjected to racist and elitist behavior and comments during his tenure as the organization's communications director.
After the accusations, College Democrats of America President Mikaela Guido — a female woman of color — resigned amid pressure to do so, and other members of the executive board who stayed on promised not to run for re-election or accept future leadership positions within the organization.
Nowling is now interim president of the College Democrats of America.
The College Democrats of America is the official college student arm of the Democratic Party. It did not respond to The College Fix's multiple requests for comment.
Guido (pictured), in a telephone interview with The College Fix, said that in retrospect she feels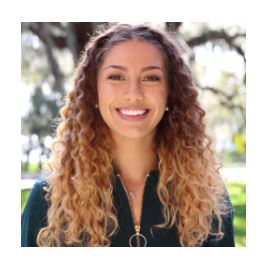 she fell prey to cancel culture. Before she resigned, the situation had devolved into people dehumanizing, mischaracterizing, and bullying her on social media, she said.
"I think that people needed a villain; they didn't want to listen to any story that contradicted what they thought in their heads," she said. "It's a long-standing problem of mob culture and cancel culture that we've been seeing on a national level."
She also noted that several who had called for her to resign were white men who had previously put her on their ticket in order to get more votes and because they "tokenized a woman of color."
In his June 27 resignation statement, Nowling stated the way College Democrats of America operated was not "welcoming for BIPOC [Black, Indigenous, and People of Color] and excludes students like me."
"During my time on the national board, I've constantly been ostracized, undermined, and mocked. The perpetrators … have often done this in the open and during executive board calls and have not seen any consequence," he wrote.
This evening I sent a notice to the @CollegeDems Exec Board announcing my resignation.

I hope that the board listens to my comments and takes action to improve our organization. We have the potential to make a difference in this country, but we have to start with ourselves. pic.twitter.com/nWArzcQ4Ri

— Matt Nowling (@MatthewNowling) June 27, 2020
Nowling declined The College Fix's request for comment.
His accusations of racism and elitism prompted a coalition of College Democrat federations from 39 states, the District of Columbia and Puerto Rico, to publish an open letter on June 30 expressing their solidarity with Nowling.
In this letter, 41 out of the College Democrats' 47 federations threatened to "leave the College Democrats of America, cut all ties with the organization, and denounce it" if the executive leadership refused to meet their demands and commit to their list of reforms.
The ultimatum called for the immediate resignation of then-president Guido. It also demanded that remaining members of the toppled administration pledge not to run for re-election or accept any future national leadership appointments.
The New York Times reported that the executive board discussed the situation at length then gave in to every demand.
The @CollegeDems Executive Board Agrees to the Coalition of State Federations' Demands and Commits to Structural Change. pic.twitter.com/Okj4b6dehk

— Erica Kelly (@ericankelly) July 1, 2020
On July 1, Guido officially resigned as the national president of College Democrats of America and appointed Nowling vice president so that he would serve as interim president in her stead.
Effective immediately. I believe in the mission of CDA, and I know we will turn out in November. Thank you for the opportunity of a lifetime. pic.twitter.com/F38y57HH9r

— Mikaela (@MikaelaGuido) July 1, 2020
Nowling accepted.
"The events of the past few days have been difficult for the College Democrats community, but I am glad to see encouraging steps towards creating a more inclusive and accountable environment at the organization," Nowling said in a statement announcing he'd accepted the appointment.
Here's my statement regarding the recent @CollegeDems developments: pic.twitter.com/RHtuqzh2dD

— Matt Nowling (@MatthewNowling) July 1, 2020
In her phone interview with The College Fix, Guido said everyone at CDA is supposed to be on the same team and it's unfortunate how it played out.
"That's the problem with cancel culture. You know, people make mistakes; we want the organization to be better, but to just be so cruel to people trying their best. [It's] definitely a problem," she said.
Guido said some state leaders who were calling for her to resign had previously been accused of not being inclusive in their own organization and people had left their organizations for that reason. She mentioned that one of them was even appointed to CDA's newly created Diversity Task Force.
"I guess the mob culture isn't out for those people," she said and attributed the claims against her to sexism.
Guido said a day after Nowling resigned she initiated an impromptu online townhall because she wanted to be "reactionary" and hear people's concerns as well as "solve the problems."
However, according to one of his tweets, Nowling was not happy that the townhall had been developed without his consultation, yet chose to attend anyway and tweeted a copy of the statement he'd read during the townhall.
"I have been utterly disappointed by the CDA Executive Board's response to my statement. This town hall was developed without my consultation, but nevertheless here we go… In the immediate response to my resignation, my response was framed by a board member as a political ploy… Not only does that comment undercut my experience with this organization, but it is fundamentally racist," he wrote.
During the @CollegeDems Diversity Town Hall, I read this statement.

I am still waiting for the CDA Executive Board's response. pic.twitter.com/6nyfi7qgTr

— Matt Nowling (@MatthewNowling) June 29, 2020
He continued by describing several specific instances in which other members of the national board had insulted him or criticized his work.
"There have been too many issues for me to comment on this town hall, and too many microaggressions for me to count," he wrote.
"I know that this dynamic is pervasive throughout our chapters and state federations. I hope that our organization fundamentally changes at its core, it is not enough to say that we are gonna change and just be complicit. We must be anti-racist."
In their open letter, the coalition of College Democrat federations agreed and stated that Nowling had "brought attention to the shared experiences of so many POC [people of color] who consider themselves part of this organization — that the College Democrats of America leadership turns a blind eye to racism and classism in the national leadership."
Guido said in one of her statements that she had only been made aware of Nowling's allegations the day he posted his resignation.
my statement: pic.twitter.com/CehgfYI365

— Mikaela (@MikaelaGuido) July 1, 2020
She told The College Fix that when Nowling had notified her that he was going to resign in a routine one-on-one check in, he had told her his reason for resigning was because he no longer had enough time to continue in his role as communicators director.
"I think he had just taken a new job. So, that was his reasoning behind resigning, but everyone instead jumped on the latter part [in his resignation statement] of feeling unwelcomed. I think that's where things got a little bit hectic within CDA," she said.
However, she said that rather than going on Twitter to cancel people, to call for their jobs, and to make them resign, people should help leaders realize their mistakes, give them an opportunity to improve, and find solutions together.
"I definitely think that there are plenty of routes you can take to hold leaders accountable and to call them out and I think if those don't work then, absolutely, you should make sure your voice is heard and that you go public with things, but also [recognize] that just because someone misses something that happens—like obviously I didn't hear a conversation that apparently had happened and just because I missed that—[don't make] it seem like something that was innately malicious," she said.
She said she didn't think that anything else that could have been done would have had a different result.
"People make one mistake and it's like they're canceled," she said. "These problems we have on the national level for CDA are also very present on the state levels. So, there has to be a change to make sure that people can learn."
MORE: Student government votes to condemn peer's 'I Love America' column
IMAGE: Twitter screenshot
Like The College Fix on Facebook / Follow us on Twitter