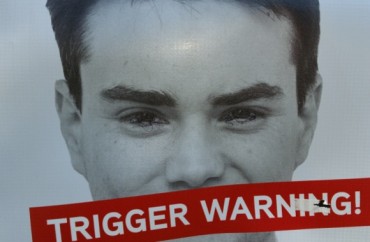 Is St. Olaf College, a private institution tucked away in a rural area 40 miles south of Minneapolis, a hotbed of institutional and overt racism?
If you asked the hundreds of students who took over a campus building last spring over racist notes found at the college — a protest so uproarious it forced administrators to cancel classes so demonstrators could air their grievances in a day-long sit in — the answer might be yes.
Yet the claim of overt racism was, in the end, built upon a lie: a vile, racist note that had used the n-word, threatened a student and thrust the school into something of a coup turned out to be a hate-crime hoax.
Now, as the school nears the one-year anniversary of this raucous time, its leaders are not inclined to allow a conservative firebrand on campus whose motto is "facts don't care about your feelings."
A request by the Turning Point USA chapter at St. Olaf College to bring Ben Shapiro to the school in late April for a speech has been denied by President David Anderson, who said the popular speaker is too divisive for St. Olaf on the anniversary of its racial unrest.
"The issue is not about whether Ben Shapiro can come to our campus, but when," Anderson told conservative students in an email dated Feb. 15. "As you all know, the only date that Mr. Shapiro has indicated he is willing to travel to our campus is at a time that coincides with the anniversary of last year's protests. This is deeply concerning."
"Our campus is still healing from that experience. We still have many individuals (including yourselves) who believe that our community is not as welcoming as it should be of their differences," Anderson continued. "One year after the unrest, I would like this to be a time where our community is focused on building unity. For these reasons, having Mr. Shapiro come during the last week of April is counterproductive to that goal, and inappropriate."
Anderson asked the students to find another date. Kathyrn Hinderaker, president of the Turning Point chapter at St. Olaf, responded with concern to Anderson.
"What exactly is the connection you're drawing between conservatives on campus and that horrible racist note? I can't quite understand why these two events relate," she replied, adding "that note has nothing to do with Ben Shapiro or conservatives on campus in any way, and I am disturbed that this connection continues to be alleged."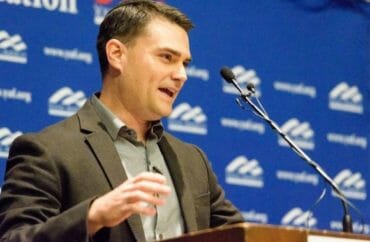 She went on to point out Shapiro is the most in-demand conservative campus speaker right now and the event would allow the school to enjoy a privilege normally reserved for larger universities with tens of thousands of students. St. Olaf College has a little over 3,000.
Hinderaker first broached campus officials with the Shapiro invite in November, and since that time worked to organize the venue, the contract, the meet-and-greet and the funding, she told The College Fix.
"April 23rd was the last day available in his campus tours for all of 2018, spring and next fall," she said, adding administrators dropped the "no" bomb in mid-February, days before Hinderaker was to make the payment to finalize the contract.
Hinderaker organized a letter writing campaign, urging her like-minded peers to appeal to campus leaders and plea for a reversal.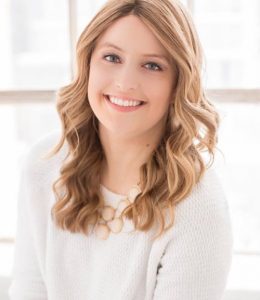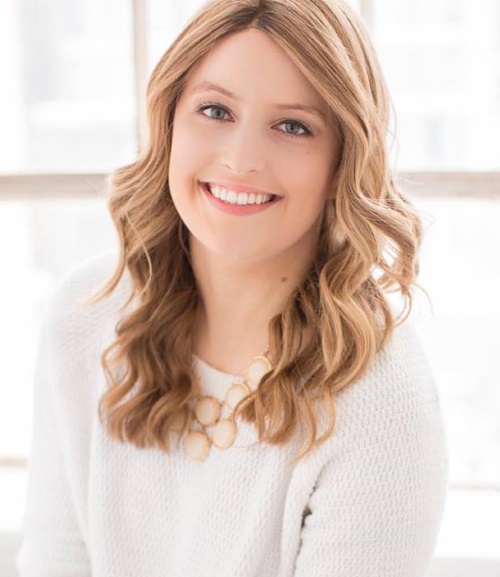 "Ben has spoken out time and time again about his belief that racism is an inherent evil, and it should be fought at every turn. Any true conservative agrees with that," Hinderaker (pictured) told The Fix.
But the appeal efforts fell on deaf ears. Hinderaker said she was told Shapiro is "deliberately provocative" and could come another time, but not April 23. It's very frustrating, she said.
"Ben and the racist note have absolutely nothing in common, so having them on the same day should be no issue at all if the school has any interest in fostering intellectual diversity among its students," Hinderaker told The Fix.
"I understand the desire to not want to further provoke anyone. However, this is a huge opportunity for this school … and they shut it down in a pinch. I had students emailing me for days after that expressing how disappointed they were in the administration. They robbed their students of an incredible opportunity, and I find that to be a real shame," she said.
A college spokeswoman released a statement Wednesday to The College Fix on behalf of St. Olaf College on the matter:
St. Olaf is deeply committed to ensuring that diverse viewpoints are free to be expressed on our campus, including those of conservative speakers like Mr. Shapiro. Our campus has always been open to voices like his. For example, in just the past few years we've hosted Christina Hoff Sommers, Joanna Williams, U.S. Senator Richard Lugar, U.S. Congressman Newt Gingrich, William Kristol, and Karl Rove, to name a few. We have never stated or implied a connection between racism and conservatism.

While we cannot speak to Mr. Shapiro's current speaking schedule, our information confirms that when this issue was brought to our attention in February, there were alternative dates available. As we indicated to our students, Mr. Shapiro is welcome to come at an alternative time, and we offered our assistance to help arrange a visit.

The protest last year was the culmination of a series of incidents on campus and across the nation. We hope that the anniversary of last year will be an opportunity to bring the campus closer together and not to divide us further apart. We seek an environment where people from the broadest range of backgrounds can come to better understand one another and hear one another's voices.
Hinderaker said she thinks campus leaders' desire to avoid another racial uproar is a motive for the decision to deny Shapiro. She said it's not a legitimate stance for administrators to have, however.
"Ben has been protested at other schools because students don't understand his positions. A lack of understanding and fear of dissent are not legitimate reasons to not invite him," she said. "In fact, they are strong reasons to invite Shapiro. If ideas that are different from yours scare you, listening to others is a good way to overcome that fear before entering the real world."
Editor's note: Kathryn Hinderaker is a student reporter for The College Fix.
MORE: The tale of a fake hate note at St. Olaf College
Like The College Fix on Facebook / Follow us on Twitter