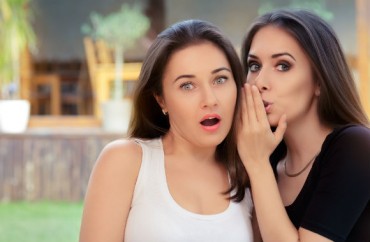 Ignored its own definition of 'incapacitation' to find him responsible for single allegation
A jealous boyfriend convinced four female students to falsely accuse a graduating male of sexual misconduct years after the alleged behavior, according to the former student's lawsuit against a small New York liberal arts school.
"John Doe" accuses Hamilton College of changing its sexual-misconduct investigative procedures so drastically in response to Obama administration Title IX "guidance" – since rescinded by the Trump administration – that it effectively denied him due process and discriminated against him based on his gender.
As with other lawsuits alleging procedural and gender-related violations by colleges in response to Title IX investigations prompted by accusers, Doe's complaint alleges Hamilton ignored his text-message evidence that the accusations were a setup.
"Hamilton was under enormous pressure to show it was willing to take a hard line against male students accused of sexual assault in order to dispel the notion that its campus was an unfriendly and unsafe environment for women," the suit reads.
Retaliation after Doe reports threats by boyfriend
Doe was heavily sanctioned by the college 12 days before he was supposed to graduate. He was "banned from campus, banned from senior week activities, denied his status as a graduating senior, and prohibited from walking with his class at the upcoming commencement," the suit reads.
The four women accused Doe of sexual misconduct "in concert and with a malicious purpose" after the first accuser's boyfriend, "MF," reacted negatively to Doe's offhand comment that he had sex with "Betty Brown" years earlier, before she and MF were a couple.
Either prompted by MF or "in order to save her relationship with" her boyfriend, Brown filed a complaint against Doe based on a "non-consensual sexual act" with her in September 2014, the suit claims.
Citing text messages between Brown and other accusers, the suit says she and MF recruited other women to file sexual-misconduct allegations.
MORE: UMass punishes accused student for its own failure to schedule hearing
MF helped another former sexual partner of Doe's, "Mary Miller," write her complaint alleging that Doe violated her in February 2015, months after their last sexual contact, which was consensual, the suit says.
The boyfriend allegedly recruited two other accusers after Doe reported MF to the same Title IX coordinator, Lisa Magnarelli, who was investigating the Brown and Miller complaints.
MF behaved in a "threatening and aggressive manner" toward Doe at a concert less than two weeks after the first two complaints, and while Magnarelli warned MF not to do that again, the boyfriend was never charged.
"[F]urther enraged" that Doe reported him to Magnarelli, MF got help from another woman who procured two new accusers, the suit alleges. "Rachel Roe" and "Sally Smith" accused Doe of sexual misconduct on two January 2014 occasions, several months before the first alleged misconduct with Brown.
Hamilton College expels male student after coordinated sexual assault claims fall apart by The College Fix on Scribd
'No one at Hamilton considered it at all suspicious'
Smith knew from a previous Title IX proceeding that multiple accusations would likely get Doe kicked off campus, according to the suit. Magnarelli was determined to prove to Smith, "a prominent survivors' rights activist on campus," that the college would be "tough" on accused students.
Celebratory Facebook messages between MF's accuser liaison, "LL," and Roe confirm they expected Hamilton "might remove [Doe] from campus … a few weeks before graduation [devil face emoji]."
Doe received notice of all four complaints within 13 days of each other.
"Alarmingly, no one at Hamilton considered it at all suspicious that, in the space of just two weeks, four separate women made complaints against Doe for sexual conduct that had all allegedly occurred over three years prior to the complaints," the suit reads.
MORE: Judge slaps down college for guilty finding without cross-examination
Hamilton only found Doe responsible for one alleged incident of misconduct, against Roe, whose story about their alleged encounter repeatedly changed during the investigation, according to the suit.
The review panel simply decided Roe was incapacitated during the encounter, despite evidence that her behavior during the act suggested she was not incapacitated under Hamilton's own policies.
Doe was found not responsible for one of the other three accusations, and the other two accusers rescinded their complaints after he was booted from campus.
V. odd case factually, where four accusers team up to file charges, 3yrs after fact, after initial accuser confronted by boyfriend. pic.twitter.com/5DKFlM62GL

— KC Johnson (@kcjohnson9) October 31, 2017
School ditched hearings after Obama pressure: 'traumatizing' for accusers
The lawsuit accuses the college of employing a policy for sexual misconduct that "is meant to support accusers, rather than both the accuser and the accused."
It knew "when it wrote the policy that nearly all of the individuals who are accused of sexual misconduct are men, and nearly all of their accusers are women," the suit says. "Thus, it understood that the policy, as written, is more protective of women than men."
The college made an example of Doe "during a critical period at Hamilton" when students "openly and vocally accused the College of not taking allegations of sexual misconduct seriously enough and of failing to harshly punish perpetrators of sexual assault."
The Trump administration's rescission of Obama administration "Dear Colleague" letters from 2011 and 2014, and imposition of new interim guidance, suggests that Hamilton's practices in response to the coordinated allegations "were unfair and, ultimately, out of step with the goal of gender equity in Title IX-related proceedings," the suit reads.
The school "completely eliminated students' right to a formal hearing" after the 2014 guidance document and imposed an "investigation model." The lawsuit quotes a former Title IX coordinator, Meredith Harper Bonham, who explained the change as intended to shield accusers from a "traumatizing" process that made them recount their allegations in detail.
In the end, Hamilton didn't even follow its own policy on recommended sanctions for Doe's only finding of responsibility, according to the suit.
Dean of Students Terry Martinez "arbitrarily and capriciously" overruled the review panel's recommended five-year suspension and expelled Doe after he was acquitted of Miller's allegations.
"It was not until the 2016-2017 academic year – the year following the most vocal criticism of Hamilton's failure to expel men found responsible for sexual misconduct – that Hamilton expelled students found responsible for non-consensual sex," including Doe, the suit claims.
MORE: Hamilton College protesters force minorities to wear 'Token' t-shirts
IMAGE: Shutterstock
Like The College Fix on Facebook / Follow us on Twitter