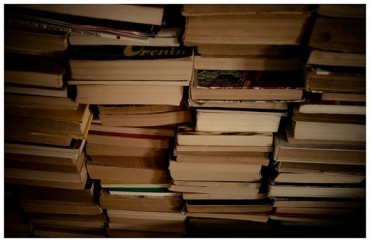 Barnard College, the women's-only (kind of) institution affiliated with Columbia University, has a transparency problem.
More than half its courses are in open violation of federal law "mandating that course textbooks be listed with their retail prices during the registration period," the Columbia Daily Spectator reports:
The Textbook Provision, which came into effect [with the Higher Education Opportunity Act] in July 2010, states that its purpose is to encourage "faculty, students, administrators, institutions of higher education, bookstores, distributors, and publishers to work together to identify ways to decrease the cost of college textbooks and supplemental materials for students while supporting the academic freedom of faculty members to select high quality course materials for students."
The Daily staff reviewed more than 400 courses and removed those that were "unlikely" to use a textbook (oddly, "no classes in the women's, gender and sexuality studies department list any textbooks").
RELATED: College President Will Pay for Textbooks If Student Beats Him At 'Madden NFL'
The academic departments that led in compliance with the law were philosophy (100 percent), math (80 percent) and classics (75 percent). Architecture (8 percent), chemistry (18 percent) and physics & astronomy and art history (tied at 19 percent) were the least compliant. Check this handy chart the paper made.
Faculty were warned by the provost's office last semester to upload all textbook prices (the Daily did a similar expose on Columbia itself in April), but evidently it didn't take. Provost Linda Bell told the paper she had "no idea that this was an issue."
RELATED: College textbooks: Costs have increased over 1,000% since 1977
Like The College Fix on Facebook / Follow us on Twitter
IMAGE: AndreiD40/Flickr