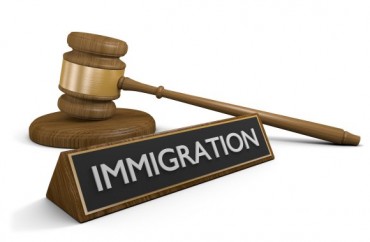 Gathering will 'highlight how administrators, staff and faculty could support students who are undocumented,' and will also 'foster resilience'
A community college in Illinois will hold a "summit" later this month in order to "support students who are undocumented."
McHenry County College in Crystal Lake, Illinois, will host its first-annual Supporting Undocumented Students Summit at the urging of the school's Latinos Unidos and Student Peace Action Network clubs, as reported by The Northwest Herald.
Guest speakers, including an administrator from Northern Illinois University and an attorney, will "speak about support and what resources are available" to College students who are in the country illegally.
"Students from the Latinos Unidos Club and the Student Peace Action Network (SPAN) brought to our attention that we should offer a workshop where they could highlight how administrators, staff and faculty could support students who are undocumented," coordinator of multicultural affairs Elizabeth Rosiles said, according to The Herald.
Many illegal immigrant students "are afraid to reach out to those in leadership positions. They've been afraid to ask questions or ask for support," Rosiles added.
Latinos Unidos Club and SPAN stated the following:

"All students should have the opportunity to learn without the fear and distress that result from unfair immigration policies. Many educators are observing the impact of this distress on our students, their families and our communities."

"The speakers will be able to interpret whatever the latest rulings will be on DACA," said Patricia Gaughan, SPAN  faculty advisor. "The March deadline was set by the administration to either come up with a plan or stop renewing permits. It will be helpful to understand what that will mean for undocumented students. It's also important for teachers, administrators, and community members to understand the stress this puts on DACA students, not being sure of their future."
According to the event's Facebook page, the summit will also instruct attendees in how to "create supportive spaces and foster resilience."
MORE: College leaders flood their undocumented students with help after Trump's DACA plan
IMAGE: Shutterstock
Like The College Fix on Facebook / Follow us on Twitter