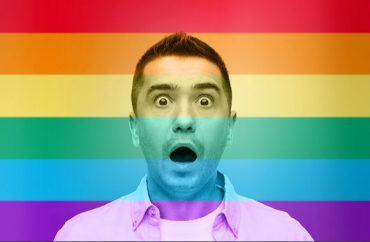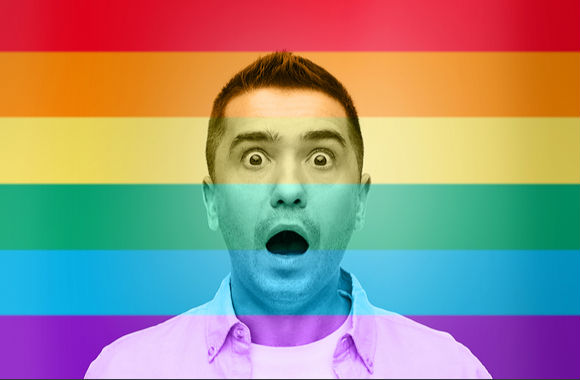 A Canadian university instructor is under investigation by law enforcement for the "crime" of asking a Catholic school board not to recognize Gay Pride Month nor fly the rainbow flag at its schools.
According to LifeSiteNews.com, McMaster University's Jody Maillet made the request of the Toronto Catholic District School Board last Thursday.
"I oppose this, and I ask that you do as well," Maillet said. "The reason why is simple: Because gay pride is not compatible with the Catholic faith. You have a spiritual and moral duty to ensure a compassionate, caring, and loving Catholic environment at our schools."
Maillet has two children in a TCDSB school.
"Sending up gay pride flags and recognizing gay pride month are a sign that their message holds a place in our schools and that their message is not to be contradicted," Maillet continued. "Flags are flown by those who hold control. Sending signals that support gay pride messages is contrary to the teachings of the Church and have no place in our schools."
MORE: Catholic univ. threatens scholarship of student who panned pro-LGBTQ tweet
The pro-LGBT YouTube channel Dignity Lighthouse posted Maillet's comments to its page, and shortly thereafter people on social media went after him for his "homophobia." Eventually, the Toronto Police were contacted.
The Hate Crime Unit is working with the divisional investigator to determine whether or not the comments made during the meeting would constitute hate propaganda charges," [Police Constable Jenifferjit] Sidhu said.

"This is currently an active investigation. The identity of the person who is alleged to have made comments has not been confirmed by TPS [Toronto Police Service], as [sic] this time," she added.

Jack Fonseca, director of political operations at Campaign Life Coalition, Canada's national pro-life and pro-family organization, said it was "absolutely outrageous that this faithful Catholic father is being investigated by police for quoting the words of Jesus Christ in the Holy Bible."

"It's truly unbelievable," he told LifeSiteNews. "Is it now considered illegal and 'hate speech' to say aloud the words of Jesus Christ, and to quote from the Bible? Of course it is not.
LGBTQ activists also contacted McMaster U. to inform officials there of Maillet's comments. While it's currently unknown if Maillet's employment is in jeopardy, McMaster tweeted out the following:
The views of this instructor do not align with our values and the inclusive environment we strive to provide for our students, staff, faculty and community inside and outside of the classroom. 2/2

— McMaster University Continuing Education (@McMasterContEd) March 5, 2021
A number of TCDSB trustees also used Twitter to blast Maillet's remarks. Maria Rizzo said "There are consequences for those who spread hatred" and she accused Maillet of believing himself to be "holier than the Pope."
Trustee Markus de Domenico wrote "We do not support hate and bigotry. We do not use the bible as a vile weapon against others."
MORE: LGBT activists urge Biden to crack down on Christian schools' accreditation
IMAGE: Syda Productions / Shutterstock.com
Like The College Fix on Facebook / Follow us on Twitter