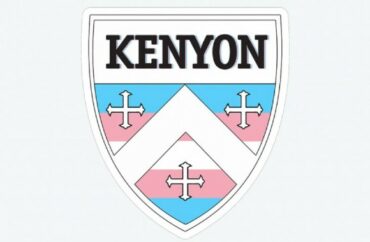 Shuttle is seen as 'an intermediate solution' to help students easily access transgender procedures
An Ohio small liberal arts college provides a free shuttle service organized by the DEI office for students obtaining transgender treatments at off-campus facilities.
Starting Sept. 23, Kenyon College has shuttled students bi-weekly in a seven-person van to clinics in Columbus or New Albany, Ohio, The Kenyon Collegian reported last week.
Located in Gambier, Ohio, Kenyon is approximately 50 miles from Columbus and 37 miles from New Albany.
"While [nearby] Knox Community Hospital does provide these services, issues such as long wait times and a lack of trust created barriers for LGBTQ+ students," Office of Diversity, Equity and Inclusion Assistant Director René Guo told The Collegian.
"The shuttle was seen as an intermediate solution to address these challenges, with the hope that incoming leadership at the College would identify a long-term solution for gender-affirming care on campus," Geo told the student paper.
The Wellness Shuttle as well as other LGBTQ+ programs at Kenyon are meant to meaningfully change the school culture, Geo said.
"Instead of focusing solely on traumatic narratives, ODEI aims to celebrate queer resilience, joy and empowerment, enabling students to make positive cultural changes rather than feeling overwhelmed by negative experiences," according to Geo.
The shuttle will run twice in October 2023, once in November and once in December.
Students "in need of gender-affirming healthcare needs are guaranteed as seat," according to The Collegian.
The small Ohio college touts its LGBT+ institutional credentials on its website.
"In recent years, Kenyon has been profiled as a top institution for LGBTQ+ students in Ohio and the Midwest, and in summer 2020 and summer 2021, Kenyon was ranked by Campus Pride and Best Colleges as one of the 25 best institutions of higher education for LGBTQ+ students in the country," the website stated.
Kenyon also posted the following "Institutional Commitment" on its DEI "LGBT+ Community" page:
Despite federal policy changes affecting LGBTQ+ students, Kenyon upholds a strong commitment to LGBTQ+ inclusion, publicly responding to the removal of trans-inclusive Title IX regulations in 2017, to concerns over gender marker changes on passports, and to a federal rule defining sex and gender. The College proudly retains a LGBTQ+ inclusive non-discrimination policy, and the village of Gambier [home of Kenyon] has enacted a LGBTQ+ inclusive non-discrimination ordinance.
Kenyon also founded "an inaugural, biennial conference for queer and transgender studies" in 2019, according to its LBGT+ Community website.
MORE: Transgender surgeries nearly tripled in 3 years: study
Right now The College Fix has a back-to-school campaign to help us continue to support our amazing student journalists. A donation today will be matched thanks to a generous limited-time matching gift opportunity from a friend of The Fix! CLICK HERE for more details — and thank you!
IMAGE: Kenyon College
Like The College Fix on Facebook / Follow us on Twitter