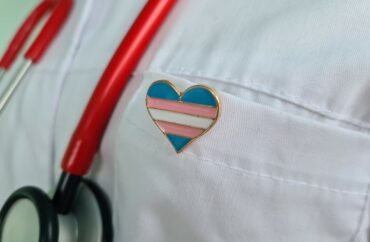 Study covered approximately 48,000 patients ages aged 12-40
"Gender-affirming surgeries" in the U.S. nearly tripled from 2016-2019, according to a new study by medical school professors.
"Gender-affirming surgery" refers to procedures undertaken to make an individual's body more closely resemble that of the opposite sex.
"In this cohort study of 48,019 patients, [gender-affirming surgery] increased significantly, nearly tripling from 2016 to 2019," according to "National Estimates of Gender-Affirming Surgery in the US," a longitudinal study published last week in the Journal of the American Medical Association.
"Breast and chest surgery was the most common class of procedures performed overall; genital reconstructive procedures were more common among older individuals," the study found.
Such surgeries can also include facial reconstruction and other cosmetic procedures.
Just over half of the patients were aged 19 to 30 years, approximately 20 percent were aged 31 to 40, and nearly 8 percent were aged 12 to 18 years.
Approximately 60 percent used private health insurance, while just over 25 percent relied on Medicaid.
Dr. Jason Wright and Dr. Ling Chen of Columbia University College of Physicians and Surgeons, Columbia's medical school, and Dr. Yukio Suzuki of the University of Southern California authored the study. All the professors hold positions in their departments of obstetrics and gynecology.
"These findings suggest that there will be a greater need for clinicians knowledgeable in the care of transgender individuals with the requisite expertise to perform gender-affirming procedures," the authors wrote.
Another doctor speculated about the cause of the increase in comments to Medpage Today.
"The general take is, it's less about the population as a whole has shifted … and more about, more of them [people seeking GAS] feel comfortable being publicly out with who they are," Dr. Devin O'Brien-Coon told the outlet. "The biggest thing is, probably, not specifically excluded from the healthcare system."
However, a politics professor told The College Fix last year that LGBT self-identification for young people has tripled since 2008.
This trend "encompasses both university and non-university young people, white as well as minority," Eric Kaufmann of Birkbeck College stated. He previously suggested social pressure influenced the increase in LGBT identification, based on his research. He found identification outstripped LGBT sexual activity, as previously reported by The Fix.
MORE: University of Washington kept quiet on flawed transgender study
IMAGE: NMK-Studio/Shutterstock
Like The College Fix on Facebook / Follow us on Twitter