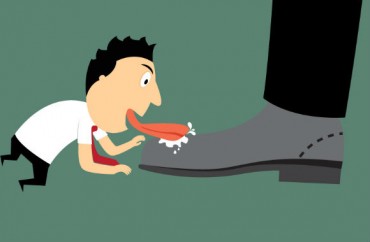 About a week after Ohio State faced a 100-person-strong protest for a campus crime alert which identified the suspects as "black," the president of the University of Louisville is apologizing for same.
According to the Louisville Courier-Journal, the school sent out a "RAVE" alert early Thursday morning warning the campus of a "Black Male wearing a red hoodie" who had run away from Clark County Indiana Police.
The notice told people to contact Louisville metro police if they saw a man matching the description.
UL President Neeli Bendapudi said the alert "did not serve its intended purpose and likely made many on our campus feel less safe than more safe."
UL Police Chief Gary Lewis added that RAVE alerts are suppose to be used for instances of "a serious crime" or "immediate threat[s]." This situation was neither, he said.
In a letter from the Louisville Student Government Association, student leaders wrote Thursday that the description in the RAVE alert was "incredibly vague and put every Black male student on campus at risk."

"This action is absolutely inexcusable at any time, but is especially hypocritical considering the recent conversations our community has had surrounding racial justice and police brutality," the letter reads. …

"If our university truly wants to become the 'premier metropolitan anti-racist research university,' then our administration must back their words up with antiracist action," the letter reads.
A local pastor called the whole situation "irresponsible, dangerous" and "senseless."
"A Black Man in a Red Hoodie ON CAMPUS???? Really. That could be every black man on campus," said Pastor Timothy Findley, founder of the Justice and Freedom Coalition. "You empower campus officers and wanna be officers to do the very thing we're protesting today."
MORE: OSU students protest public safety alert which ID'd suspects as 'black'
MORE: U. Cincinnati removes suspect's race from campus crime alert
IMAGE: Artit Fongfung / Shutterstock.com
Like The College Fix on Facebook / Follow us on Twitter