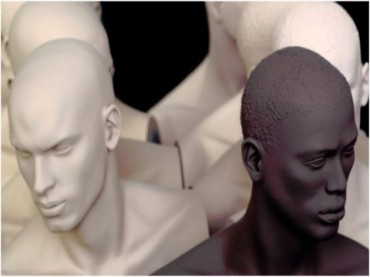 Smith College President Kathleen McCartney has apologized for using the term "All Lives Matter" as the subject line in a campuswide email she sent recently, the Daily Hampshire Gazette reports:
McCartney sent two emails Friday, which were obtained by the Gazette from a Smith faculty member. The first, with a subject line reading "All Lives Matter," was sent … with a list of actions that would [be] taken on campus to heal those in pain, to "teach, learn and share what we know" and to "work for equity and justice."

Nearly six hours later [she] sent a second email expressing regret that she was unaware the phrase "all lives matter" was used by some on social media as a counter to the "#BlackLivesMatter" movement protesting the grand jury decisions not to indict police officers in the deaths of Michael Brown and Eric Garner. …

In her follow-up email, McCartney said that numerous students had contacted her objecting to her use of the phrase "all lives matter." She cited two students' emails, including one that explained that while all lives matter, it is not the value of all lives that is being called into question, it is specifically black lives.

"It minimizes the anti-blackness of this the current situation; yes, all lives matter, but not all lives are being targeted for police brutality," wrote another student. …

Two students who attended the vigil, sophomores Cecelia Lim and Maureen Leonard, agreed that McCartney was right to apologize after her original email.

"It felt like she was invalidating the experience of black lives," Lim said.
Like The College Fix on Facebook / Follow us on Twitter
IMAGE: DryHundredFear/flickr