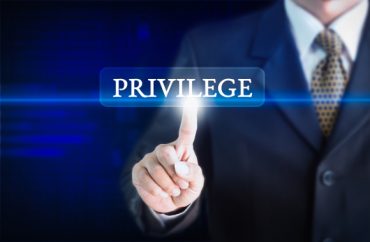 Expert on critical race theory, gender theory preferred
Goucher College is hiring a high-ranking administrator to help fight incidents of "power, privilege, marginalization, and oppression" on campus.
The "Assistant Dean of Students for Race, Equity, and Identity" will be tasked with numerous social justice-themed responsibilities, which include teaching students about issues of "power" and "privilege," facilitating conversations among students and advising student clubs on campus.
The hiree will be housed in Goucher's Center for Race, Equity, and Identity, which is entering its second year. It "provides support, outreach, and advocacy for marginalized student populations, as well as education for the campus community around issues of equity and justice," according to the job description.
They will also be tasked with commandeering the school's Bias Education and Response Team, which works to stamp out "speech that may be hateful or biased," and encourages students to report bias to the administration.
Distinguishing between "hate crimes" and "microaggressions," the latter of which is a reportable offense, Goucher argues that bias incidents "may induce psychological/emotional injury and harm" and thus should be reported because they "violate Goucher's Community Principles."
Dealing with problems including use of 'incorrect pronouns'
Last year, 31 bias reports were made to the administration, according to Goucher College's 2016 Report Summary, which remains available in Google's cache following the administration's removal of the report.
Bias incidents that students reported included "graffiti in the bathroom stall" that was derogatory towards transgender people, "dismissal of history of native folx" by someone during a class discussion, and "incorrect pronouns" used to identify a student during class.
Public safety also fielded a few of the bias incidents, which include Israel being crossed out of a poster advertising "My Beautiful Israel," and a Transgender Therapy Group flyer that was defaced with the word "Disgrace."
Doubling down on the liberal arts w/ President @josebowen: https://t.co/jF7D83f732 – Q&A from Goucher Magazine. #GoucherProud pic.twitter.com/w1eW7B1j0V

— Goucher College (@gouchercollege) July 17, 2017
But while it's clear that the school encourages students to report microaggressions to the bias team, it's unclear whether students are also encouraged to report hate crimes to police.
Goucher says its staff "strongly encourage" students to report hate crimes, but no recommendation is made that students should contact off-campus authorities, according to a review of its bias response team website.
The contact information of the local police department is not listed, and the only link to a potential place to report such a problem is the school's own bias response team.
MORE: Goucher's provost investigates slavery discussion as bias incident
"All hate crimes are bias incidents, but not all bias incidents are hate crimes," says Goucher.
Goucher says candidates must have a master's degree and experience in higher education, particularly with "issues of race, gender identity and expression, ethnicity, ability, sexual orientation, socioeconomic class, and citizenship, critical race theory and gender theory."
They must also have "a passion for issues of equity and justice." The position was posted in mid-July, and review of applications started Tuesday.
Stephanie Coldren, executive director for marketing and communications at Goucher, defended the position in a statement to The College Fix.
"We believe the work of the Assistant Dean and the overall Center for Race, Equity, and Identity is vital to the College's mission of supporting all students, as well as providing students with a global perspective and the capacity to work with those who hold different points of view."
She did not respond to a follow-up inquiry on how the position is funded. Tuition at Goucher College is $42,600 per year.
MORE: Students distribute 'Racism Release Forms' at Goucher
Like The College Fix on Facebook / Follow us on Twitter
IMAGE: Shutterstock