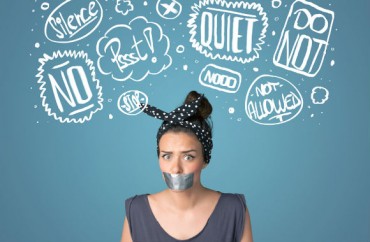 Moriah DeMartino was told by Hagerstown Community College last year she couldn't start a conservative club because the school already had an all-viewpoints club. It even sent a police officer to stop her from collecting petition signatures after she was rejected.
Not impressed by that logic or the use of force, DeMartino sued and got what she wanted: her First Amendment rights enforced on campus.
HCC has settled the lawsuit by changing a wide swath of policies around "expressive activity" on campus, "commercial solicitation" and "student organization policy and procedures," said the Alliance Defending Freedom, which represented DeMartino.
RELATED: ROTC student banned from starting conservative club, university refuses to say why
The alliance said the settlement "ensures that students will be permitted to engage in free speech regardless of their viewpoint and will not be discriminated against based on viewpoint when forming clubs."
The first paragraph of the agreement is blacked out, and the settlement doesn't explicitly say whether DeMartino will try again to start the Turning Point USA club she was stopped from organizing last fall.
RELATED: Student can't start conservative club because her college already has a non-conservative club
The new policy promises the college will "not interfere with the rights of Active Students and Student Organizations to the free expression of their views or impermissibly regulate their speech based on its content or viewpoint."
It largely allows students to "freely engage in spontaneous expressive activities" outside, and explicitly says that the "expression of competing viewpoints or multiple speakers in proximity to each other does not, without more, constitute a substantial disruption" in which college personnel can intervene.
RELATED: Conservative group called 'hateful,' denied official recognition at Drake University
HCC whined to The Washington Post that DeMartino "did not follow written procedures and fully address her concerns internally" before suing the school.
President Guy Altieri said the issue was never "free speech" and that DeMartino "never filed a formal request to start the club, nor did she exhaust internal appeals."
Read the settlement, alliance release and Post story.
RELATED: College no longer threatens to 'lock you up' for passing out Constitutions under revised policy
Like The College Fix on Facebook / Follow us on Twitter
IMAGE: Shutterstock