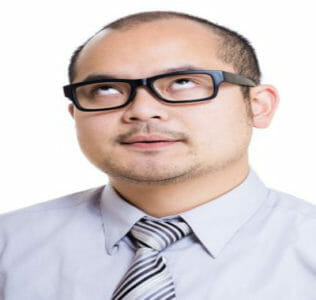 A University of California Berkeley student allegedly used a "xenophobic" screen name in an online lecture earlier this week, leading to concern among virtual classmates.
According to The Daily Californian, the student in the "Data 8 Zoom" lecture used the Mandarin term for "Wuhan Virus." The DC points out that although Wuhan, China is indeed the site of the coronavirus's origin, use of the phrase "has been tied to an uptick in xenophobic reactions since the spread of the disease."
Class instructor Swupnil Sahai said a few students "reached out" to him after noticing the screen name and asked him to "address" it.
"Xenophobia has no place on this campus and particularly in this class," Sahai said. "Making your screen name the virus name is not helpful to anybody, regardless of how it was phrased. It's just not constructive."
The portion of the recorded lecture that included the phrase has since been removed, according to Sahai. He added that he could not comment on the identity of the student or any disciplinary measures implemented.

Sahai said the World Health Organization released guidelines in 2015 that suggest diseases not be referred to by their place of origin. Despite some diseases in the past being named this way, Sahai said, that "doesn't mean it's right to continue the same naming scheme."

"In this time, we should just be supporting each other," Sahai said.
This incident mirrors one which occurred last week at UC-Davis: A reporter for the school's student paper blasted as "xenophobic" graffiti which stated "The Chinese Communist Party = a danger to society." The message was discovered on a shipping container "on the edge of campus."
"This graffiti is part of a rise in racist and xenophobic propaganda all over the world, taking place in the wake of the ongoing COVID-19 pandemic thought to have originated in Wuhan, China," Alex Weinstein wrote.
Read the Daily Californian article.
MORE: College newspapers lecture us about 'racism' re: coronavirus
MORE: 'Coronavirus party' at SUNY Albany leads to campus outrage
IMAGE: Shutterstock.com
Like The College Fix on Facebook / Follow us on Twitter