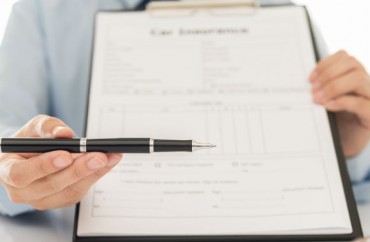 'If the student withdraws because they don't like online school…they are not covered,' insurance company warns
Many college students were eager to get back to in-person classes this fall after a year of relative isolation. The National Center for Education Statistics found that, in the Spring of 2020, 84 percent of college students were enrolled in at least one online class. But the question remains: Is it safe to go back?
A large number of students have proved willing to take that risk, but there remains the problem of what to do if one gets COVID and is forced to withdraw? Tuition is a major investment. How can the financial risk be managed? Enter: tuition insurance.
Tuition insurance as defined by National Association of Insurance Commissioners is "Insurance that provides coverage if a student faces circumstances where they need to suddenly withdraw from school, most often for medical or mental health reasons."
According to the College Investor, a company devoted to helping students avoid debt, it costs about 1 percent of tuition money to purchase a nearly fully covered tuition insurance plan. With looming pandemic uncertainty, that would seem to be a no-brainer. But is it all it's cracked up to be?
Details, you old devil
Experts caution, before purchasing any tuition insurance plan, read the fine print. Most tuition insurance plans solely cover medically approved illnesses, injury, or death. Drop out of school for any reason other than a serious medical problem and you are on your own.
The most important question to ask when looking at tuition insurance is not how much it covers, as most will cover nearly the entirety of tuition, but what it covers. Does it cover mental health conditions? What about pre-existing conditions? And of course, what about COVID-19?
GradGuard, a leading provider for tuition insurance, answered these questions in an email. The insurance company told The College Fix it does not cover pre-existing conditions unless those conditions arose after the student purchased insurance, if "the insured student was covered by a similar plan issued by the insurance provider within the previous four months; or…a loss is due to the death of the insured student."
If the student has a pre-existing mental health condition, then she must meet three criteria for GradGuard coverage. The condition must be chronic, the student must have, "no change in symptoms, medication, treatment within 60 days prior to effective date of the policy," and the student must be approved for college by a medical professional.
If the student should develop a mental health condition while in school, this would typically be covered.
Additionally, if the school switched to online learning and the student developed a mental health condition, the student would also be covered.
However, GradGuard made very clear, "If the student withdraws because they don't like online school or their grades are dropping, they are not covered."
GradGuard says it is currently covering COVID-19 claims. For a claim to be filed it must be approved by a medical professional that it is in the best interest of the student to leave school.
Additionally, GradGuard will not cover any claims if the student is in quarantine for two weeks because the student can still "catch up" in school.
It is exceptional for GradGuard to cover COVID-19. Most insurance companies do not issue coverage if there is an epidemic. For instance, Liberty Mutual states on its website that it does not offer tuition insurance as a remedy for any epidemic-related claims.
Is tuition insurance worth it?
Another major question to ask is how likely will tuition insurance come in handy? The general consensus at the moment is that young adults are being affected by the Delta variant of COVID in a way that previous strains didn't manage. It is true that COVID-19 has affected many students' mental health state according to higher education matching firm Best Colleges.
However, according to Education Data data, only 3 percent of all college drop outs are due to mental health reasons and only 5 percent are due to health problems.
Clearly the data show the probability of triggering this insurance is low. However, some students and parents will pay for that peace of mind.
Franciscan University sophomore Dominic Tavani shared his reasons for purchasing tuition insurance via text. "My motivation behind purchasing insurance was that I wanted to have a little bit more of coverage when I'm in school. I wanted to make sure that if something terrible did happen to me, then the cost of it wouldn't have been put all on my parents," Tavani told The Fix.
Tavani added now that he has tuition coverage, he is more at peace.
MORE: University that bought pandemic insurance may get nothing from it: 'bureaucratic misstep'
IMAGE: love_work_51.Shutterstock
Like The College Fix on Facebook / Follow us on Twitter