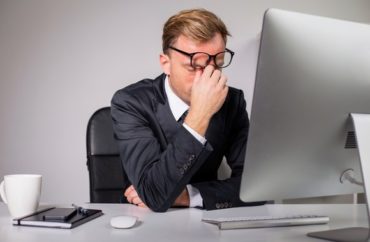 Didn't read the contract closely enough
The business school at the University of Illinois at Urbana-Champaign relies heavily on Chinese graduate students for tuition.
That's why its dean, who served on President George W. Bush's Council of Economic Advisers, presciently started looking for insurance that could cover the school's losses in the event of "a big flu scare" that kept students abroad.
More than a year of searching – starting soon after President Trump took office – resulted in a first-of-its-kind policy in 2017, which cost the university $424,000. It covered losses due to "politics," such as U.S. restrictions on visas for Chinese students, as well as pandemics, and expired this spring.
But a "bureaucratic misstep" prevented the taxpayer-funded institution from renewing the policy late last year, requiring months of delays and now an iffy chance of filing a successful COVID-19 claim against the insurance, according to a Reuters investigation.
While it "may get a payout" for lost tuition this year, UIUC "can no longer get pandemic, visa restriction, or sanctions coverage."
The university didn't closely read the contract, which included a provision that banned UIUC from using "the original brokers without first going through a months-long procurement process mandated by the state," Reuters paraphrases two "people familiar with the situation."
MORE: UW-Madison gets nearly $10M COVID aid, still enacts pay cuts, furloughs
It switched to a broker with whom it already had a relationship, Marsh & McLennan, pushing the renewal into 2020:
By late January, the virus was becoming a bigger concern. In a January 28 email, Tina Harlan, a risk manager at the university, asked Marsh's [executive Tarique] Nageer for renewal options by March 1.

A few days later, on February 11, [Dean Jeffrey] Brown wrote to Harlan and other officials: "Any updates? I am getting questions from all over the place – Provost's office, system office, faculty, media, etc. I need some answers and soon."
A day before the World Health Organization declared the novel coronavirus a pandemic, Harlan circulated the renewal terms: UIUC would pay about 50 percent more (up to $1.95 million), with a pandemic-coverage cap of 55 percent of its previous policy ($20 million) and the novel coronavirus now excluded.
It got even worse:
As university officials sought to clarify the terms, the choices narrowed. In a March 27 email, Nageer said that [lead insurer] AXA might further need to reduce its coverage for options that included communicable disease insurance. "They apologise for this but this is based on a number of factors, including the constantly evolving coronavirus environment," he wrote. …

A few weeks later, Harlan reported to her colleagues that "3 of the 5 carriers on the current program are no longer writing coverage for political risk or communicable disease." By April 29, that, too, was gone.
h/t Inside Higher Ed
MORE: Michigan universities face $1 billion in COVID-related revenue loss
IMAGE: Kaspars Grinvalds/Shutterstock
Like The College Fix on Facebook / Follow us on Twitter