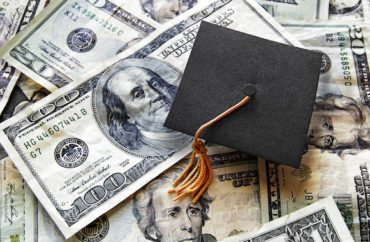 'There is little evidence that an elite education' is better than a state school, one expert says
A majority of respondents to a recent survey believe that higher education is headed in the "wrong direction" and would prefer a greater emphasis on a value-driven vocational education.
The poll results found that they prefer an affordable education that offers practical, job-ready skills instead of an expensive, elite education.
The survey, conducted by education think tank Populace, questioned 2,700 new and returning college students, college grads and parents of college students. It was conducted in late May and early June and the results were recently published.
The think tank found that 52 percent of respondents "believe higher education is headed in the 'the wrong direction,'" while only 20 percent think higher education is moving in the right direction. The poll also found students prefer "on-the-job training in the form of internships, hands-on workshops and lab-based classes, and instruction from professors with practical experience."
At least one academic expert believes that this trend will continue.
"I think that for the vast majority of students, affordability is their first priority–as it should be," said Jenna Robinson, president of The James G. Martin Center for Academic Renewal, in an email to The College Fix.
"There is little evidence that an elite education is any better in terms of learning than the education offered by a state university," she said. "Especially right now, when many of the perks of an elite 'experience' are unavailable because of COVID, it makes sense for students to focus on the bottom line."
Value of universities and diplomas also questioned
Furthermore, most people surveyed did not think the university serves the interests of students, but instead, serves the interests of the institution itself.
Additionally, a "full 67% of Americans believe that colleges and universities put their own institutional interests first," and only nine percent believe that colleges and universities place students first, according to the report.
And only 27 percent of respondents think that having a college degree is necessary for achieving the American dream while "only 33% believe you need a college degree to be part of the American middle class."
Report found that practical skills and experience are valued highly
The majority of respondents had several priorities, including: affordable education, minimal student debt, and an education that led to a job after graduation.
After that, they valued hands-on learning, practical experience in professors and an opportunity to learn the necessary skills and receive mentorship to get hired.
The respondents did not highly value attending an elite school, going to a school with a top-tier athletics program, having a party atmosphere or attending a school with foreign students.
Robinson agreed with this sentiment, saying that higher ed should emphasize real experience. She told The College Fix: "Many employers have noted that new college graduates don't have the right skills or experience to start their careers."
"Internships and other forms of experiential learning can help. Students should take the initiative to work, intern, volunteer, and take classes that will prepare them for the future."
MORE: Federal student loans now top $1.5 trillion
IMAGE: Zimmytws/Shutterstock.com
Like The College Fix on Facebook / Follow us on Twitter