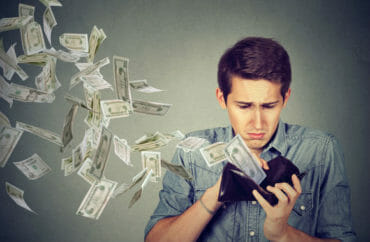 Millions of applicants have already applied for more
Outstanding federal student loans now top a whopping $1.5 trillion, with more than four-fifths of that concentrated in one program and millions of new applications for loans already being processed.
The Federal Student Aid office of the U.S. Department of Education released updates Friday to account for data through Sept. 30. It also said it updated "servicer performance allocation metrics" starting Sept. 1.
Eighty-two percent of those loans are clustered in the federal government's William D. Ford Federal Direct Loan Program. Loans under that program come directly from the Department of Education. The portfolio of federal direct loans has increased by about 8 percent per year in recent years.
The Federal Family Education Loan portfolio, meanwhile,  contains about 17 percent of the $1.5 trillion.
Applications for further loans were down from the year before, though they still numbered more than 10 million. "Through September 30, 2019, approximately 16.1 million applications were submitted for the 2019-2020 application cycle, a 3.1 percent decrease from the same time period in the prior year," the department said.
The Department also said that "Income-Driven Repayment" enrollment was up by eight percent among direct loan borrowers. These programs allow borrowers to repay at different rates depending on their income. Some politicians in recent have proposed substantial increases to the threshold at which lower repayment rates kick in; one plan from 2018 would have jacked the exemption up from 150 percent of the poverty line to 250 percent.
Student debt is presently a major political issue. Many of the 2020 Democratic candidates for president have pledged to forgive student debt to varying degrees. Many students, anticipating a coming federal debt forgiveness initiative, have not been paying down their loan balances.
Secretary of Education Betsy DeVos*, meanwhile, has proposed to move student loans out of the Department of Education, saying that "Congress never set up the U.S. Department of Education to be a bank."
h/t Inside Higher Ed
MORE: I took out $40K in student loans. It's my responsibility to pay it back.
IMAGE: pathdoc / Shutterstock.com
Like The College Fix on Facebook / Follow us on Twitter