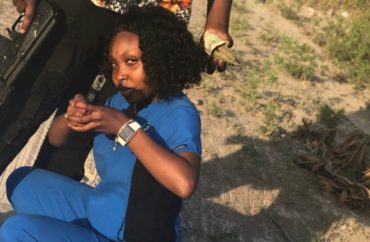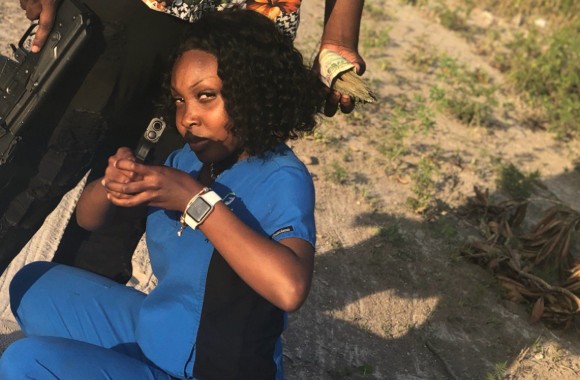 UPDATED
White assistant principal told black student she had a 'mean look'
Florida's First Coast Technical College has a low view of the U.S. and state constitutions, according to a federal lawsuit by a student who says she's been suspended indefinitely.
Dia'mon Dallas is suing the Florida college for violating her First and Fourteenth Amendment rights and retaliating against her in violation of the Florida Constitution, the Jacksonville Daily Record reports.
The college, which is part of the St. Johns County School District, suspended Dallas after another student reported a Facebook photo of her and her fiance "holding legally purchased and lawfully possessed firearms at a gun range in Palatka," according to the lawsuit:
Two days after the photograph was posted, Dallas was confronted on the college's St. Augustine campus by the assistant principal and informed that she was being suspended indefinitely for appearing in a picture holding a firearm.

During the suspension meeting, the assistant principal [Donna Gary-Donovan] said that in the posted picture, Dallas had a "mean look" on her face, was possessing "illegal guns" and stated that "things you do in the dark come in to the light," according to the complaint. [Gary-Donovan is white.]
The photo constitutes "purely off-campus Facebook communication with friends," has no connection to a "school-related activity" and could not "interrupt the school environment," according to the suit, meaning the college's sanction on Dallas is retaliation.
She's demanding a judgment against the school and damages to be determined at trial, as well as a "corrective statement be placed in her student file indicating that she was unconstitutionally disciplined and that her rights were violated," the Record reports.
Dallas's lawyer is Cord Byrd, a Republican state representative. He told Jacksonville-area news station Action News Jax that the Constitution protects "activities that other people might find uncomfortable or unpopular," such as lawful use of firearms.
Dallas and her fiance Anfernee Royster – whom she refers to as "husband" on Facebook – were at a shooting range with Royster's cousin, a veteran, who was instructing them in using guns, Dallas told the station.
They posed for a photo where Dallas was aiming the gun at the camera and Royster held a gun at his side. Royster said he posted the photo to Facebook with the caption "She's my Bonnie and I'm her Clyde":
"What I mean is like, we're together forever," said Royster. "And I feel like the main thing was that we were getting stereotyped because of the color of our skin." [He appears to have hidden the photo, which is not among his public Facebook photos, but Action News Jax has a copy.]
An administrator was so panicked by the photo that she wouldn't let Dallas return to the classroom where she'd brought a slow cooker for a party. (A comment on a reporter's tweet on the story claims Dallas is wearing the "school uniform" in the photo, making her identifiable as an FCTC student.)
Dallas has a young daughter with Royster and says she can't work while raising her unless she has a college education. She was getting A's in her classes. "I wanted to do this to be able to provide for my family. And now I can't," she told the news station.
The college told the station it couldn't comment on pending litigation.
Read the Record and Action News Jax reports.
UPDATE: A link to Dallas's lawsuit has been added.
MORE: He held an unloaded gun off-campus. The school didn't like it.
IMAGE: Anfernee Royster/Facebook
Like The College Fix on Facebook / Follow us on Twitter