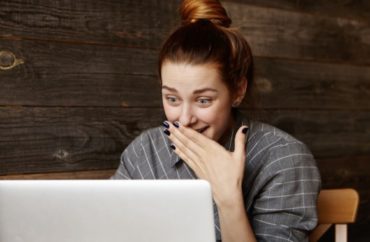 COVID self-isolating students at York University in the United Kingdom were advised to wait one extra minute during a fire evacuation so as not to potentially infect other students.
The guidance went out to students via email, The Tab reports, and stated "When the alarm sounds, stay in your room for 1 minute then make your way to the nearest refuge (this will allow non-isolating individuals to exit the building)."
Once at the refuge, self-isolating students were to activate the so-called "refuge alarm," inform security personnel of their status, and then remain in place.

After student outrage (especially on social media), the university quickly backtracked:
We take the health and safety of our students and staff extremely seriously. All students are required to undertake a mandatory fire safety induction and this clearly states that all students should evacuate the building immediately, meeting at the designated fire assembly point.

Students are reminded that in gathering at the fire assembly point, they should adhere to social distancing guidelines.
@EssexCanning @traderpd Hi Stephen, this was reviewed earlier this week and new guidance will be issued today. In the event of a fire alarm, all students should evacuate as normal. Where possible, they should wear a mask and keep a safe distance from others.

— University of York (@UniOfYork) October 14, 2020
York Vision reports metadata on the original guidance document dates back to March. An April "advice note" from the National Fire Chiefs Council stated "it is essential all occupants leave a premises and go to the pre-determined Assembly Point in event of fire to ensure their safety."
It added while social distancing "may be impacted" during a fire alert, it "can be managed" by following government guidance at the alert's assembly area.
MORE: Boston U. exempts Black Lives Matter events from COVID size limits
MORE: Profs say returning to campus amid COVID = 'white supremacy culture'
IMAGES: WAYHOME studio / Shutterstock.com, Twitter screencap
Like The College Fix on Facebook / Follow us on Twitter