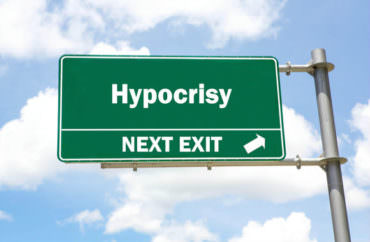 Other events must get 'advance' permission to exceed 25 people
Want to go marching for racial justice? Don't worry about Boston University's 25-person gathering limit in the name of COVID-19 prevention.
Want to go marching for any other cause? Hold it, bub.
The private university seriously told Campus Reform that it's evaluating Black Lives Matter gatherings under Massachusetts guidance on gatherings for political expression, while subjecting any other request to exceed its own 25-person limit to bureaucratic whim.
"I would say make the argument, but let's make it in advance, don't just go off and do it, and let's see if it works and it fits," Dean of Students Kenneth Elmore told the publication. "We want to try and make sure that we're able to help student organizations do what they need to do as fit."
He bizarrely claimed the administration was not making an exception to its rules for only one cause.
A late September letter from President Robert Brown, also signed by Elmore, responded to a Kentucky grand jury's decision not to indict Louisville police officers who shot and killed Breonna Taylor in a botched raid of her home.
Because the outcome "underscores the profound, heartbreaking consequences of racism and prejudice," and Boston University is "focused on eliminating systemic racism in our society and in our midst," administrators understand that "many in our community will be motivated to give voice to anger and heartbreak through protest."
MORE: Penn State doesn't deny drastically different punishments for COVID violations
The letter did not direct students to observe any particular restrictions while they protest the grand jury result. Instead, it urged them to "make your personal safety one of your primary concerns":
We want you to be able to actively engage in public protest, but we also want you to be mindful of your surroundings and keep yourself safe. Be vigilant about those intent on fomenting violence. We cannot state it any more strongly. Be mindful of your surroundings and unfolding events and know your own limits.
Elmore (left) told Campus Reform he's not worried about racial-justice protests as a source of coronavirus outbreak because "things have shown over the course of the summer that these protests have not been the source of spreader events." He has observed "a lot of times" that "people are wearing masks and people are doing their best to socially distance."
He did not explain why the university assumes by default that any other form of gathering will not feature similar caution.
Indeed, the school's guidelines for racial-justice protests directly contradict its harsh directives in a late August letter from Elmore, which warned students not to "attend a large off-campus gathering, even for a brief period":
There will be a few students who won't take COVID-19 seriously and their stay in our community will be short-lived – if you host or attend a large off-campus or on-campus gathering, social or party, you will be suspended from Boston University.
MORE: Harvard goes full police state under COVID, uses undefined evidence standard
The specific rules: those who host or attend gatherings of more than 25 on or off campus will get suspended through fall semester and banned from attending classes in any form; student organizations who do the same will be suspended and their recognition withdrawn "at minimum" for the fall; violators who live on campus will be kicked out and banned from campus housing for the entire academic year.
The letter made no distinctions based on the specific reasons people might gather. Those who violate the rules will lose their tuition and room and board fees for the semester.
The university also created an anonymous tip line for violations of COVID-19 rules, including "observed or upcoming large gatherings."
MORE: Penn State has punished nearly 1,300 students for COVID-19 violations
MORE: Harvard punishes students for six-person 'party,' not clear it broke rules
IMAGES: northallertonman/Shutterstock, Boston University
Like The College Fix on Facebook / Follow us on Twitter