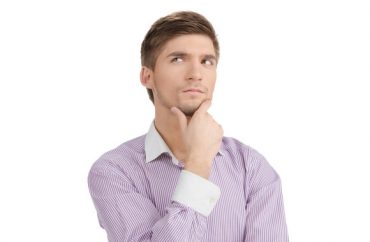 A Gettysburg College trustee has resigned after a photo of him garbed in a Nazi uniform was discovered in the school's 1980 yearbook.
Bob Garthwait, a Gettysburg donor for whom the campus Garthwait Leadership Center is named, said the picture is from a "Hogan's Heroes"-themed fraternity party according to an email from Gettysburg President Janet Morgan Riggs.
"Hogan's Heroes" was TV comedy which ran from 1965 to 1971. It centered around a group of Allied POWs in a German prison camp during World War 2.
According to The Gettysburgian, student Cameron Sauers discovered the photo last week while doing research. Student Hannah Labovitz, to whom Sauers showed the photo, then brought it to the attention of Gettysburg Judaic Studies Program Chair Stephen Stern.
A 1980 yearbook photo that shows a Gettysburg College trustee wearing a swastika armband has prompted his resignation. https://t.co/xf0pYAOWiF

— AP Eastern US (@APEastRegion) February 19, 2019
In his statement delivered by President Riggs, Garthwait also apologized: "I understand how disturbing this image is to members of the Gettysburg College community, and especially those who are Jewish. As a sophomore in 1980, I was not fully aware of the significance of those symbols. While this is no excuse, I am deeply embarrassed and regret participating in this event where Nazi symbols were used."
The woman who edited the 1980 yearbook said the only things not permitted to be included in the publication was "behavior that was illegal." She didn't recall the photo but said "it would not surprise her" if a frat held a "Hogan's Heroes" party (Nazi uniform included) as it was "a beloved, well-loved TV show."
Sauers and Labovitz say Garthwait's resignation is "an appropriate first step" but "larger strides to combat anti-Semitism at Gettysburg College are still needed."
Professor Stern added that Gettysburg should return Garthwait's donations.
Riggs said that Anti-Semitism is against the core values of the college today just as it was in 1980, when this photo was taken.

"My hope is that all of us in the College community will learn from this—that it will inspire compassion for one another and a rededication among all of us to creating a climate in which all feel welcome," she said.

The Student Senate Opinions Committee met Tuesday afternoon and approved a draft opinion condemning Anti-Semitism and religious bigotry that the full Senate will consider next Monday.

Andy Hughes, Director of the Garthwait Leadership Center, said that the potential renaming of the GLC is out of his hands.

"As far as I understand that decision is up to the Board of Trustees," he said. "I personally will want to learn more about the input and responses of students and alumni to help inform my thinking on the matter. I don't want to leap to judgment on that matter."

He added that this picture does not represent the Bob Garthwait he has come to know, but that it is inappropriate.

"I am deeply disappointed to see this photo, particularly since the image does not represent who I know Bob to be. This act is never appropriate, no matter the context," he said. "Our organization believes deeply that respecting and engaging difference is imperative to effective leadership. For the past eight years, we have worked hard to challenge the myth that leadership is simply about power, prestige, or authority."
The current president of the fraternity, Alpha Chi Rho, said the photo was "disturbing and offensive" and added it "in no way reflects [the] fraternity or its values."
MORE: 90-year-old Cornell alumnus uses word 'Negro,' students scandalized
IMAGE: Blue Sky Image / Shutterstock.com
Like The College Fix on Facebook / Follow us on Twitter