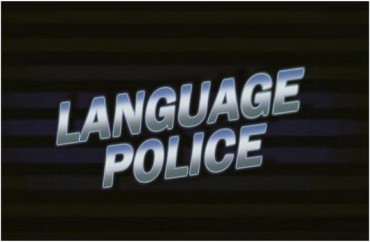 A 1952 graduate of Cornell University who was honored last Friday at an Association of Class Officers annual event ended up apologizing because he uttered the word … "Negro."
Paul Blanchard, described as an "outstanding class leader," used the term when discussing his admiration for baseball legend Satchel Paige. He quickly followed up by saying "now they call them blacks," but that didn't matter to the current Cornell students in attendance.
"I was just like, what is going on?" Jaëlle Sanon '19 told The Cornell Daily Sun. "After his speech ended, there were black people looking to other black people like, did we all hear what just happened?"
An event organizer "quickly took the stage" when Blanchard was finished to "encourage students to stick around for an impromptu debriefing session." That session ended up lasting more than an hour.
Blanchard is now a politically incorrect pariah as "students, Cornell alumni officials and a conglomerate of alumni associations" have denounced him.
Some students told The Sun that Blanchard's use of the dated word, as well as an insinuation in his speech that he and his friends used to "survey" women on the Arts Quad, were signs of a larger disconnect between the alumni network and Cornell's next generation of alumni — its current students.

Michelle Vaeth '98, associate vice president for Alumni Affairs, said the alumni office is creating a task force of students, alumni and staff in response to the incident to "develop productive new ways for Cornell's different generations to work together with even more mutual respect and understanding."

Blanchard apologized in a statement addressed to students and alumni, saying he was "devastated to hear how my words hurt members of the Cornell community."

"I'm sorry, as that truly was never my intention," Blanchard said. "This is a learning opportunity — for me, as I hope it will be for others — to do better. The highlight of this weekend was spending time with students, and the last thing I would ever want to do is hurt you."

"Please know that your presence here means the world to me, and I'm grateful that we're all part of such a unique and diverse Big Red family," he added.
The Daily Sun notes others in the Cornell community were unhappy.
The Cornell Association of Class Officers said it "was saddened" that Blanchard's comments "distressed members of the Cornell community."
Student Lotoya Francis said that while she didn't think Blanchard acted out of any malice, what he said was "loaded with bias."
Shannon Cohall of the Cornell Black Alumni Association added that "she and many other black alumni were disappointed, but not surprised":
"For a lot of alumni of color, and specifically African-American and black alumni, there is a sense of being both part and a part of the University […] We can sing the alma mater with our fellow Cornellians but there are differences in our experiences, and this conference was a testament to that."
Wonder what those outraged at Blanchard think of this organization?
MORE: Prof calls blacks meeting with Donald Trump 'mediocre Negroes'
IMAGE: YouTube
Like The College Fix on Facebook / Follow us on Twitter