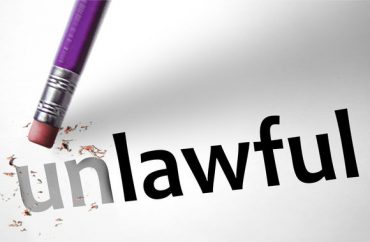 Our investigator misspoke – twice
Pomona College had a problem when Los Angeles Superior Court Judge Mary Strobel ruled it denied a "fair hearing" to a student accused of sexual assault.
It wanted to retry him with a different investigator while leaving everything else untouched, including the same evidence collected by the original investigator, Li Fellers, whose methods were strongly criticized by the judge.
In order to deny "John Doe" the opportunity to indirectly question the accuser about when her story changed – from "no discussion of consent" to active resistance and saying "no" to him – Pomona said during the proceeding Fellers had already made a factual finding.
Now that Doe's lawyer is protesting this minimally modified retrial as an end-run around Strobel's ruling, the college claims in a Tuesday filing that "findings" don't actually mean findings.
MORE: College ignores judge's rejection of Title IX procedures, re-tries student
Dean of Students Miriam Feldblum's declaration says Doe's disciplinary record has been cleared regarding the accuser's Title IX complaint in response to Strobel's ruling, but the investigation file "is not impacted" by the ruling:
This file contains an investigation report prepared by Respondent's external investigator Li Fellers of Public Interest Investigators dated March 28, 2016, which contains two uses of the word "Findings." Notwithstanding the use of the word "findings" by Ms. Fellers, the Sexual Misconduct Policy makes clear that the investigator's role is to provide a "recommendation that the case should or should not move forward to a hearing." … Moreover, pursuant to the Sexual Misconduct Policy, Respondent does not treat the results of the investigation report as a "finding" against any of its students, and never has.
Pomona College justifies retrial of accused student with same evidence, because "findings" don't mean findi… by The College Fix on Scribd
Fellers' "recommendations" in the investigative report are not "findings" that are binding on the new investigator, known as an external adjudicator:
[T]he parties have an opportunity to assert improper investigation procedures or otherwise overturn the determination of the Title IX Coordinator's assessment that the matter should proceed to a hearing.
Doe's rehearing is scheduled for Jan. 11, and it will include the original investigative file and amended "statement of policy violation," Feldblum declared.
MORE: Judge slaps down college for no cross-examination of accuser
Pomona: ordered by court to invalidate all findings, school has elected not to do so, b/c when its investigator twice wrote "findings" in her report, she didn't really mean "findings." pic.twitter.com/ziq0yrH3fX

— KC Johnson (@kcjohnson9) December 21, 2017
College's new position: its investigator violated Pomona procedures by including findings in her report, but college wants report retained for purpose of re-hearing (permission for which it didn't seek from the judge who ruled against the college).

— KC Johnson (@kcjohnson9) December 21, 2017
MORE: Penn State to retry student after court nixes its Title IX procedures
MORE: UT caves rather than explain president's rejection of not-guilty finding
IMAGE: klublu/Shutterstock
Like The College Fix on Facebook / Follow us on Twitter