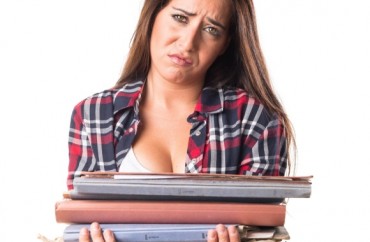 'Many people who try college are making a mistake'
A new book by Bryan Caplan, an economics professor at George Mason University, aims to sound the alarm on what he calls a broken education system. It's aptly titled: "The Case against Education: Why the Education System Is a Waste of Time and Money."
"I feel like I need to be a whistleblower, and let the taxpayers know that their money is not delivering what they imagine it's delivering," Caplan, an educator of 20 years, said in a recent interview on Bookmonger, a podcast hosted by journalist John J. Miller.
Caplan's main claim is that the education system rewards the individual, but not necessarily at a benefit to society.
"So much of what people do in school is designed to impress employers rather than actually acquire useful skills," Caplan said. "That means that while it's useful for the individual, because you're showing off, it's not very useful for society … because we can't all show off successfully."
"In fact," he added, "a lot of [what education] is, in any system, is just a way to get a sticker on your head … and you can't make a country rich by giving everyone stickers."
While reading, writing and math are important skills to teach in the lower grades, Caplan points out "an enormous amount of what's going on is stuff that you're never going to need to know again."
"So much of the time is taken up with non-academic subjects," he said, relaying an experience he had going to his child's kindergarten class. "They were making them dance, and the girls were having fun… but the boys seemed like they were really suffering. Why are we bullying them into doing this?"
This reiterates one of his main points on the waste that goes on in the education system: "If it's not useful in the future and the kids don't like it… it's wasteful."
When asked about higher education, Caplan said "many people who try college are making a mistake."
He recommends college, "selfishly speaking," for those doing well in high school who want to major in something practical, not in "anthropology," as he uses in an example. The problem really is, in his opinion, that "so many people who end up going are ill prepared."
Caplan questions "the whole idea of government support for education at all," and seems to favor free market solutions. He also cites the German and Swiss systems as ones to look to for inspiration, mainly because of their focus on vocation.
"By the time kids are in middle school … that is a good point to decide if you find academics interesting," he said. "For everyone else, vocational education" is a better option, he said.
He called various forms of vocational education "underrated" and added that "the typical kid would benefit from getting more." And from the view of taxpayers, "it's a much better bet."
The first step for parents considering their child's future, according to Caplan, is to "honestly assess your kid as an outside observer would. If your kid is not interested in this stuff … [college] is a very poor use of their time and your money."
Listen to the full podcast here.
MORE: Most of what students learn at college isn't used for their jobs, econ prof says
IMAGE: Shutterstock
Like The College Fix on Facebook / Follow us on Twitter