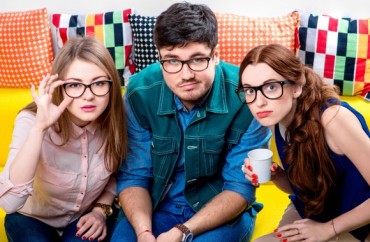 Nice to have a 'stress free environment' without white people around, student says 
Ohio's College of Wooster hosted a "Students of Color Leadership Conference" over the weekend that promised to "unite students with the idea of self-love, awareness and pride, while actively caring for their community."
The conference, titled "LOVING Y(OUR)SELVES," was put on by the Great Lakes Colleges Association.
More than 200 students were convened from the 13 colleges in the GLCA consortium, which includes Oberlin College, Kenyon College and Ohio Wesleyan, event organizer Charla White told The College Fix.
Students were treated to a variety of workshops, programming and activities. Workshops included "The Journey to 'Wokedom': Intersectional Activism and Self-Care," "I Got the Right To Be Mad," and another on "Dealing With White Fragility."
MORE: Columbia to host no-whites-allowed student leadership retreat
Also on the program was the HBO documentary 3½ Minutes, 10 Bullets, about a white man that murders a black teenager.
The conference flyer is decorated with pineapples. The College of Wooster explains on the conference page that it chose pineapples because "traditionally" they represent "welcome and hospitality" and "friendship and graciousness":
One could even state that the pineapple sometimes represents a person … that maybe seem [sic] prickly, hard to hold on the outside, yet once you get to know them (or when they open up), they are filled with sweetness!
In antebellum New England, pineapples were used to signal that a slave ship had come to port, according to the 2010 book Ten Hills Farm: The Forgotten History of Slavery in the North by C.S. Manegold, a senior English lecturer at Mount Holyoke College.
Ten Hills Farm: The Forgotten History of Slavery in the North by C. S. Manego… https://t.co/lXAZL7gZi8 #twitterstorians #americanhistory

— Parting Ways (@partingwaysmass) August 14, 2016
MORE: Public university to host whites-only student retreat on 'white privilege'
Some students interviewed via email by The Fix said they enjoyed the conference, not least because it was an opportunity to spend time without white people.
"It was wonderful to hear all the speakers," said Wooster sophomore D'Khorvillyn Tyus. "Having all the schools there and hearing specific student's [sic] experiences was enjoyable and educational."
She said it was nice to "have a get away" from "predominantly white society" and spend time with other people of color at the conference, which "helped black students [learn how to] more easily handle and navigate these white spaces."
"Students of color, primarily those who attend predominately white institutions need to be around each other and need to encourage one another as they venture into their academic journeys and beyond," Wooster junior named Dyese Osaze said.
MORE: Universities offer segregated back-to-school events
Sophomore Jennifer Sanchez Lerma echoed that theme of getting away from white society.
"I think [the conference] is important because it allows the students [to] have a stress free environment where they didn't feel like they had to keep their guard up in case something happened," she said. "Having a conference for just students of color kind of made us feel important too."
Wooster spokesperson John Hopkins told The Fix before the conference that it would be "a great opportunity for our students to engage with their peers from the other GLCA schools, discuss common issues of concern, gain experience making presentations and facilitating conference workshops, and hear some interesting keynote speakers."
Wooster is not the only school this year to host conferences for minority students only. Columbia, Syracuse and Oregon State University are among the many others.
MORE: White students undergo weekly 'deconstructing whiteness' program
Like The College Fix on Facebook / Follow us on Twitter
IMAGE: Shutterstock