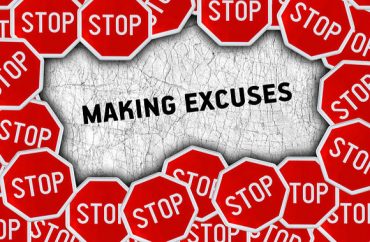 Admire the 'chutzpah' behind their arguments, which are 'provably nonsense'
Colleges are using the coronavirus pandemic to restrict how accused students in sexual misconduct proceedings can defend themselves, according to one of their lawyers.
Knowing that their time may be limited to continue mistreating accused students, college presidents are now using the pandemic to convince the Department of Education to put off its pending Title IX regulations until they get a more malleable White House.
Brooklyn College Prof KC Johnson, who chronicles Title IX litigation, and Justin Dillon, a lawyer for accused students, blast the "disingenuous" letter from the American Council of Education in National Review.
The college presidents' group got backup from activists aligned with the National Women's Law Center and 18 Democratic attorneys general as well.
Johnson and Dillon note that the pending regulations do little more than standardize the 170-plus "setbacks" against universities in lawsuits, ensuring "basic rights for accused students — notice, access to evidence, a live hearing, and the ability to have a lawyer or advocate cross-examine adverse witnesses."
The letters argue that colleges are too busy dealing with coronavirus disruptions to treat accused students fairly, and that new regulations will worsen confusion in ongoing Title IX proceedings that have already been disrupted.
"While it's hard not to admire their chutzpah, their arguments are provably nonsense," Johnson and Dillon write:
First, the universities have known for more than 16 months — since November 2018 — that these regulations were coming. They have had ample time both to tell the government what they think of the regulations and to start planning for their inevitable release. …

Second, do you know who's going to have a lot of time on their hands in the next six months?  Title IX coordinators. Why? Because the number of Title IX cases is about to drop precipitously.
Without students on campus for the duration of the coronavirus disruption (well, except for Liberty University), universities will lose "the proximity and the alcohol" that drive sexual misconduct reports.
Administrators also rightly fear the "more permanent record" of their decisionmaking that remote meetings about new Title IX regulations will produce, the authors say: "So this is, in fact, the perfect time for the Education Department to implement the new regulations."
ACE and NWLC already have no credibility to challenge the timing of the regulations, given their vocal opposition to the proposal since it was release more than a year ago, long before coronavirus became a complicating factor.
"The new Title IX regulations may wind up being Betsy DeVos's* greatest legacy," Johnson and Dillon write: "Let's hope the administration issues these regulations soon and ignores this galling attempt to twist a genuine crisis for political ends."
MORE: Colleges use coronavirus to restrict how accused students defend themselves
IMAGE: Bennian/Shutterstock
Like The College Fix on Facebook / Follow us on Twitter