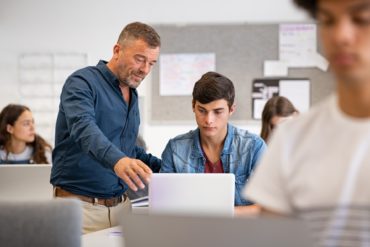 One college's programs are funded entirely by donors
Universities across the country are expanding new support services for students with autism and related disorders.
"Today there are approximately 75 support programs offered for neurodiverse students in 29 states, mostly at four-year colleges," according to an article this month in the publication Insight Into Diversity.
The term "neurodiversity" is "often used in the context of autism spectrum disorder and other neurological or developmental disorders such as ADHD or dyslexia," according to the National Institutes of Health.
Just over two decades ago, the first autism support program in the country began in West Virginia at Marshall University, USA Today reported in 2019.
Rowan University in New Jersey and Willamette University in Oregon, for example, admit a certain number of students with "autism, ADHD, and other developmental disabilities" each year to thanks to their "neurodiverse" student programming, which is free to students thanks to donor funding, Insight Into Diversity reported.
Willamette University's program for "neurodiverse" students, College Access Navigators, or CAN, provides services like peer mentoring with a focus on "collaborative problem solving," according to a CAN slideshow.
Additional services provided by CAN include scheduling of school-related appointments, communication with instructors, registration assistance, organizing long-term assignments, scheduling exams and more.
CAN started in the fall of 2019 in collaboration with a similar program at Bellevue College in Washington, according to Willamette University.
Bellevue College's "Neurodiversity Navigator" program was formerly the "Autism Spectrum Navigators," Bellevue programs representative Sara Gardner told The College Fix via email.
"We decided to expand to neurodivergent students in Fall 2019 because we realized just how many other students needed the educational classes and other services we provide," Gardner said.
The Bellevue program is entering its twelfth year and had the highest enrollment on record this year with 92 incoming students, according to Gardner.
"It has been extremely successful," Gardner said; the students "have integrated well as a whole community of students."
"We see students blossom before our eyes and take charge of their education with a new understanding of the possibilities that lie before them."
The "Neurodiversity Navigator" program officers found that over the past 12 years, students have been "earning an average 3.0 GPA across all quarters, completing 85% of the courses they attempt, and continuing on Fall-to-Fall at a rate of 85-90%," Gardner said.
The expansion in programs across the country coincides with a major increase in diagnoses of autism spectrum disorder over the past several years.
"One in 36 (2.8%) 8-year-old children have been identified with autism spectrum disorder" as of this year, an increase from the 2018 estimate of 1 in 44 (2.3%) of 8-year-old children identified as having the disorder, according to a March report by the Centers for Disease Control and Prevention.
MORE: Harvard panel on autism postponed after student complaints: 'violently ableist'
IMAGE: Ground Picture
Like The College Fix on Facebook / Follow us on Twitter