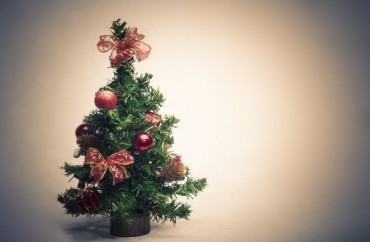 Across the nation, universities have a message: Have yourself a merry little environmentally friendly, pro-sustainability Christmas.
Over the last month campuses have put out guides, tips and other advice on how to do just that.
Calandra Waters Lake, the College of William & Mary's director of sustainability, recently suggested rethinking Christmas gifts this holiday season to reduce carbon footprints, whether gifts need to be bought at all, and if they do, do they need to be wrapped?
Furman University last month put out a memo titled "10 ways to a more sustainable Christmas." Among the advice?
"Go digital. Plastic gift cards aren't recyclable; make these easy gifts easier by emailing them. Sending e-cards is faster, easier and safer than licking envelopes. Digital advent calendars are fun, interactive alternatives, and you can still eat chocolate."
Another tip from Furman: "Stocking stuffers have high potential to be, well, junk. Stuff your stocking instead with something edible, or at least something useful."
Cal State Long Beach's sustainability "holiday gift guide," published last week, included suggestions on how to combat "wasteful consumerism." It suggested gifts that cannot be wrapped, such as hikes, cooking classes, movie nights or yoga sessions.
For those who do purchase presents, the guide suggested gifts such as cruelty-free makeup, refurbished technology that can be recharged instead of relying on batteries, or items from green business certified vendors
And Saint Joseph's University's "Tips for a More Ethical and Sustainable Holiday," published last week, quoted a variety of professors who chimed in on the topic.
"It may seem like cutting a live Christmas tree from a farm would have a negative environmental impact, but it's far less carbon-costly than a fake tree," said Clint Springer, an associate professor of biology and director of Environmental Science and Sustainability Studies.
"You and the tree travel a shorter distance, the farm plants new trees every year, and you don't wind up eventually throwing out a plastic tree that will take space in a landfill," he stated.
And Associate Professor of Theology James Caccamo suggested "buying locally, particularly from independent businesses that sell unique gifts that enhance your local economy."
"It may mean buying fewer things, but it will also mean doing more measurable good in your community. That said, if you absolutely need to order gifts and holiday supplies online, consider combining orders to decrease that carbon footprint."
A Dec. 10 post by the University of Alabama at Birmingham titled "Rocking around the recycle bin" advises trying to reuse bows and ribbons each year.
"Sustainable alternatives to giving wrapped gifts are gift cards, experiences, donating to a charity in your recipient's name and giving handmade gifts," it added.
The topic of having an environmentally friendly Christmas has even caused some controversy at one Catholic school, Gonzaga University.
Each year Gonzaga erects a giant Christmas tree in John J. Hemmingson Center and holds an annual tree lighting ceremony for those in the community to join in the celebration, complete with songs from the campus a cappella group, as well as hot chocolate and cookies.
But one environmentalist club on campus recently raised concerns about the tree's sustainability, reports the Gonzaga Bulletin campus newspaper.
The student group, Fossil Free Gonzaga, is leading the fossil fuel divestment campaign at Gonzaga, and more recently questioned whether or not the Christmas tree is sustainable. Its members did not respond to repeated requests for comment from The College Fix.
A member of Fossil Free Gonzaga, Ellen Bradley, told the Gonzaga Bulletin that "energy-wise, powering the tree is not sustainable at all."
"Claiming the Hemmingson building is sustainable by putting that Gold LEED certification on one wall in the entire building does not make up for things that they do in the building, like having a Christmas tree that's lit for a couple weeks straight," she told the Bulletin.
The university's environmental studies department did not respond to a request for comment from The College Fix.
MORE: UK teacher bans Christmas cards – to save the environment
IMAGE: Shutterstock
Like The College Fix on Facebook / Follow us on Twitter