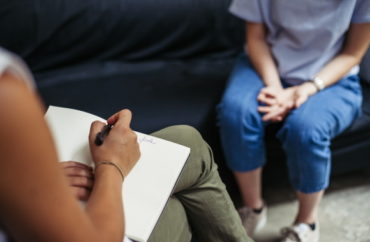 'We know that today's news may trigger difficult feelings'
Many colleges and universities across the nation in memos to their campus communities addressing the Supreme Court decision to overturn Roe v. Wade listed counseling and mental health resources to help students and faculty deal with the decision.
The Supreme Court ruled Friday 6-3 to eliminate the Constitutional right to an abortion and leave the decision on abortion's legality up to individual states, prompting celebration among some but drawing protests from others.
"Students seeking immediate mental health and coping support may reach out to Counseling and Psychological Services … Campus employees can contact the Faculty and Staff Assistance Program," UC San Diego tweeted on Friday.
John Carmichael, president of Evergreen State College in Washington, told his campus "We know that today's news may trigger difficult feelings." He provided a link to contact information for the school's police services, suicide prevention hotline, and urgent and mental health clinics, among other resources.
A memo to Dartmouth College students, obtained by The College Fix, stated "We understand this ruling evokes strong feelings. This may be a difficult and emotional time for you. If it would help to be among friends at this time, students looking for a place to gather can reach out to Collis Center managers to find a meeting space."
It went on to list a variety of counseling, health and support services on campus.
For Vanderbilt University, a campus located in Tennessee, which will trigger a law that enacts strict restrictions on abortion, Chancellor Daniel Diermeier said the school understands the "decision and its implications are a lot to process and will continue to be the subject of much discussion among members of the Vanderbilt community."
Diermeier, in his memo, provided the phone numbers to the university's University Counseling Center, Student Care Coordination department, Center for Student Wellbeing, Center for Spiritual and Religious Life, and additional resources.
UC Davis Chancellor Gary May, in his memo, even provided a text message support system in his list of resources to students grappling with the decision:
"I know this news has caused distress for many within our community, and there is support for you. Students can find support through counseling services by scheduling an appointment online at hem.ucdavis.edu or call 530-752-0871. Self-care resources are also available on the Each Aggie Matters website. For immediate support, students can call Student Health and Counseling Services at 530-752-0871 for a counseling service consultation at any time. You may also text "RELATE" to 741741 for free, immediate and confidential crisis support by text message."
Brandeis University pointed its campus community to "emotional support resources," including its Gender and Sexuality Center for "support and dialogue."
Kenyon College of Ohio, calling the decision "jarring," advised students to reach out to everyone from campus chaplains to the counseling center.
Santa Monica College listed Planned Parenthood in its memo to students as one health resource option "that can help you cope with current events."
MORE: Universities in 'blue states' to continue to cover abortion in health care plans, train med students on procedure
IMAGE: Loreanto / Shutterstock
Like The College Fix on Facebook / Follow us on Twitter