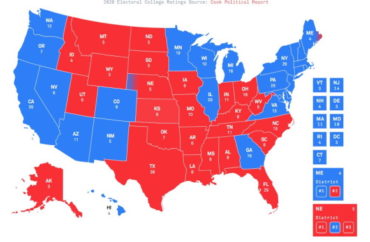 University and medical school leaders across the nation are assuring students and staff in the wake of the Supreme Court decision to overturn Roe v. Wade that their institutions will continue to provide abortion coverage in health care plans and teach future doctors how to perform abortions.
On Friday, the Supreme Court ruled 6-3 to eliminate the Constitutional right to an abortion and leave the decision on abortion's legality up to individual states. Colleges and universities in states controlled by Democrats that do not have restrictions on abortion, often referred to as "blue states," quickly assured campus communities the decision will not change their policies.
"Despite this decision by the Court, we will continue to provide the full range of health care options possible in California, including reproductive health services, and to steadfastly advocate for the needs of our patients, students, staff, and the communities we serve," Michael Drake, president of the massive, 10-campus University of California system, stated in an announcement.
"We will also continue to offer comprehensive education and training to the next generation of health care providers, and to conduct life-saving research to the fullest extent possible."
UC San Diego Chancellor Pradeep Khosla, charged with overseeing UCSD's medical school, considered one of the best in the nation, stated in his own announcement that "UC San Diego Health will continue to provide patients and students with access to comprehensive reproductive health services and will continue to partner with community organizations and Planned Parenthood for more complex cases."
In New Hampshire, a largely blue state that fully allows abortion up to 24 weeks, Dartmouth College's Geisel School of Medicine stated it will be business as usual despite the ruling.
"Across the institution, Dartmouth will continue to offer insurance coverage to our students and to our employees and their families through a national medical network in support of reproductive health and in compliance with federal and state law. Such care includes pregnancy termination, infertility services, counseling, and family planning," according to the college.
Leaders of Bryn Mawr College, an all-female elite university in Pennsylvania — which went for President Joe Biden in the 2020 election — told its campus that "the right to an abortion continues to exist in Pennsylvania. Our students will have access to the same healthcare as was available prior to this decision while on our campus."
Johns Hopkins University and Medicine, located in the "blue state" of Maryland, where an abortion is legal "up to the point when a fetus can survive outside the womb," stated it plans to review the ruling but will continue to provide abortion training and health care coverage.
Similarly, Michigan State University stated that while it will review the ruling it will "continue to educate the next generation of clinicians and health professionals in reproductive health and also support access to equitable, high-quality, affordable and safe health care for all."
College and university leaders in the "blue state" of New York also criticized the ruling but stated they will not change policies or curriculums at this time.
"It is important to note that the laws of New York State are clear: comprehensive reproductive healthcare for women – including contraception and abortion – is a fundamental component of a woman's health, privacy, and measure of equality. This was codified by state lawmakers in 2019 and laws to further protect abortion practitioners and facilities where abortions are performed were passed earlier this year," stated Stony Brook University.
"We will continue to provide access to high-quality care for everyone, including reproductive and prenatal healthcare."
Sarah Lawrence College offered similar sentiments.
"Our location in New York, a state with a clear position on abortion rights and protections for women's health, means that those of us here will not experience personally and directly the ramifications of the Court's decision, and I want to assure you that the College will continue to support, educate, and care for its students in the areas of health and wellness, including providing access to reproductive health care," it stated in an announcement.
Just south of New York, New Jersey City University President Sue Henderson pointed out that in January, Gov. Phil Murphy signed into law the Freedom of Reproductive Choice Act, "which guarantees 'the fundamental right of reproductive autonomy.'"
Rutgers New Jersey Medical School teaches students in its reproductive choice program how to perform medical and surgical abortion services. It has yet to comment on the ruling as of Saturday.
In Massachusetts, Brandeis University in a memo to the campus assured students that "sexual and reproductive health-related services remain available to students through the Student Health Center" and, what's more, the center can provide referrals to "specialty providers in the Waltham and Greater Boston areas."
And Ana Mari Cauce, president of the University of Washington, stated in bolded lettering in her memo to the campus that "I want to take this opportunity to state clearly that access to abortion as part of the continuum of reproductive care will not change in Washington, where abortion rights are protected by state law."
"… Additionally, as UW Medicine has shared on their website, our hospitals and clinics will continue our current practice of broad access to abortion for patients, as well as seeking to minimize any impact this change will have on our teaching programs and the provision of abortion care for our clinicians, faculty and staff. Abortion services are part of essential medical care for people in need and denying access worsens inequities and threatens everyone's dignity and autonomy."
MORE: Academics throw tantrums over Supreme Court's Roe v. Wade reversal
IMAGE: PBS / Cook Political Report
Like The College Fix on Facebook / Follow us on Twitter