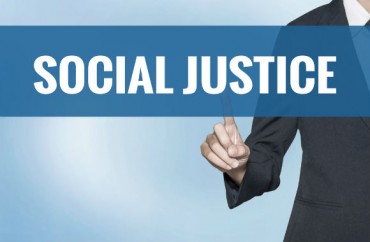 Administrations provide 'ally' training for liberal causes
In an era of increasing social activism and political unrest on campuses across the country, some colleges have initiated programs to hire students as agents of "social justice," in some cases paying them for their labor.
At Texas Tech University in Lubbock, Texas, the student housing department is running a "social justice advocate" program. According to the job description, a Social Justice Advocate at Texas Tech is meant to "demonstrate leadership and advocacy by promoting advancement and development of diversity, multiculturalism, social identity development and social justice through diverse programming, educational interactions, training, community development, and educational dialogues within assigned residential complexes."
A social justice advocate at Texas Tech will have a "staring [sic] pay [of] $8.00 an hour" for "18.5 scheduled hours a week," which translates to $148 per week. Advocates can also request more time, "up to 20 hours total per week," for a total of $160 per week.
The university states that "by promoting social justice themes and education within TTU Residence Halls, [Social Justice Advocates] will have the opportunity to create inclusive environments and promote student personal growth."
"Throughout the selection and training process, successful SJA candidates will demonstrate a willingness to learn concepts related to multiculturalism and social identity development theory, creation of educational programming for residents, and an interest in social justice advocacy within the residence halls."
The University of Richmond and Florida State University, meanwhile, are holding workshops to train social justice "allies."
At Florida State, the "Social Justice Ally Training" is run by the Center for Leadership and Social Change. According to its website, the mission of this program is to "educate members of the Florida State community about issues related to social justice in order to develop allies who will promote an equitable and inclusive environment and serve as social change agents in a diverse and global society."
The program is a set of two training workshops which occur four times this semester. The goals of the program are to determine effective strategies related to combating social justice issues by, in part, "developing an awareness…[of] racism, classism, religious oppression, sexism, heterosexism, gender oppression, ableism, ageism and adultism, and xenophobia."
Reached via email, Flordia State spokeswoman Laura Osteen told The College Fix that "each session has approximately 10 to 12 participants" and that "participants may be faculty, staff, or students."
"Our motivation is to engage in discussion and dialogue to enhance the inclusion of everyone within our community," Osteen told The Fix. "And while each participant may engage with different hopes for what is 'effective' for them, I believe [the Social Justice Ally Training program] has been effective at this goal."
The University of Richmond has a similar program to Florida State University called "Ally Training." The program, according to its website, "educates members of the University community about lesbian, gay, bisexual, trans, and queer (LGBTQ) issues and racially marginalized communities to create a network of allies who, together with members of the LGBTQ and racially marginalized communities, work to create a community of safety and full inclusion for all its members."
The university's training includes workshops "for faculty, staff, and student leaders designed to help them become more sensitive and informed allies for marginalized communities," Safezone Ally Training "in order to create a university culture of acceptance," Trans Advocate Training to "expand the knowledge and familiarity of Lesbian, Gay, Bisexual, Transgender and Queer (LGBTQ) issues," and their own Social Justice Advocate to engage "participants in intersectional dialogue" and provide "practical tools which can be used for growth, development, and empowerment to help foster social justice advocacy within the University of Richmond community."
The College Fix reached out to the University of Richmond and Texas Tech University repeatedly via emails and telephone. Neither university responded.
MORE: Social justice has a 'liberal bias,' diversity official tells colleagues
MORE: Evergreen State College vows to create social justice warriors in teaching program
IMAGE: Shutterstock
Like The College Fix on Facebook / Follow us on Twitter